Printed From North Texas e-News == ntxe-news.com


Front Page
Texas fiddlin' a family tradition for Whitewright's Franklin family
By Allen Rich
Jun 4, 2007



Sometimes the audience would yell out.

Sometimes the other fiddlers would holler out.

And then sometimes, when everything went just right, the gentleman in the gray suit would slap his hands together. That would be former world champion fiddler Louis Franklin, the man this annual contest is named after.

Louis Franklin walked off with the first place trophy seven times at the World Champion Fiddle Contest in Crockett, Texas, including three consecutive wins from 1971-73, and although he no longer competes, Louis is still a big part of the annual fiddle contest in Whitewright. So is Larry Franklin, one of Louis' sons.

Like his father, Larry also won the world championship in Crockett, but another member of this legendary family of Texas fiddlers beat them both to it. Major Franklin, one of the all-time great breakdown fiddlers and Louis' uncle, won the world championship at Crockett in 1949.

Larry Franklin co-founded the Cooder Browne Band and later become a member of Asleep at the Wheel. Later, as a studio musician in Nashville, Larry recorded with Martina McBride and Alan Jackson, picking up three Grammy Awards along the way. But the bright lights of Nashville are a long way from Larry's first fiddling contest in Hale Center back in 1961.

Larry always entertains the crowd that travels to Whitewright for the annual Louis Franklin Fiddle Fest. With a top-notch back-up band that included Ray and Royce Franklin, Major Franklin's sons, Larry was joined by gifted vocalist Julie Johnson for a rousing rendition of "Waltzing after Midnight" and then they blew the roof off the joint with a spirited version of "Deep in the Heart of Texas" that featured Larry and Julie trading off fiddle riffs and vocal runs. The audience gave the band a standing ovation after the song.

Fiddlers came from near and far to experience the competition in Whitewright. Competitors from nearby towns of Savoy and Wolfe City were able to trade spots on the stage with some of the best in fiddlers in the contest circuit. Carl Hopkins, Dale Morris, Jr. and Roberta Rast are some of the top competitors in the 30-59 age division. Bubba Hopkins, a 17-year-old fiddling phenom from Spauinaw is another crowd favorite. Danita Rast drove all the way from Boise, Idaho to join in the fun. Some were from the country, some were from the city, some wore boots and some wore flip-flops, but they all wore out the rythm guitarist that backed up the fiddlers.

"It was a long way from Idaho," Danita Rast told the crowd, "but this is quite a contest."
Louis Franklin (sitting) visit with a friend.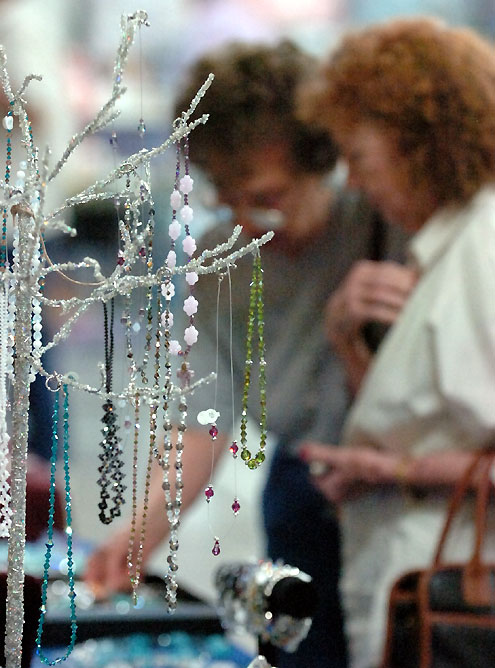 The Fiddle Fest also featured a craft show.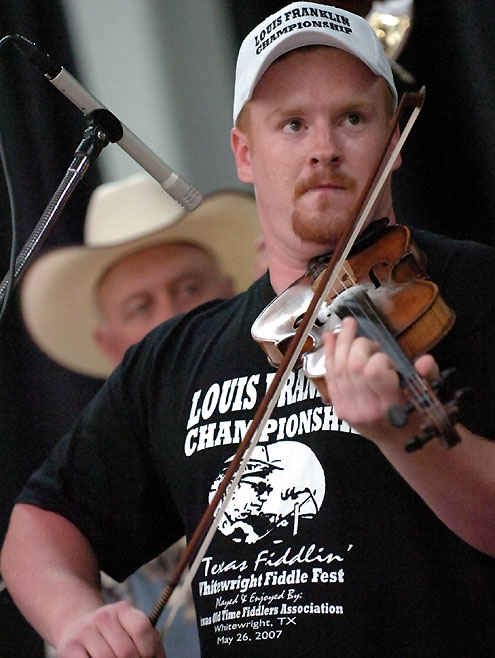 Jason Andrew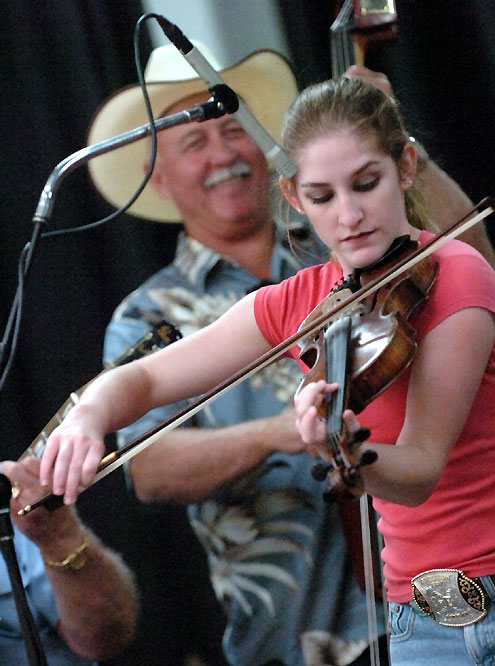 Jordan Franklin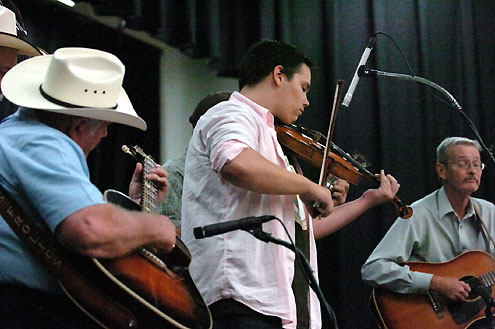 Bubba Hopkins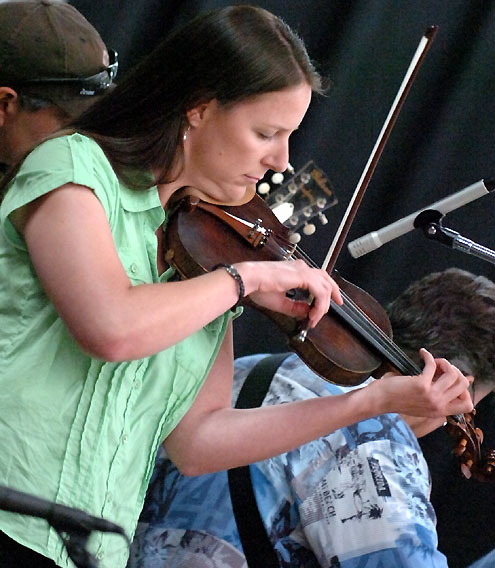 Danita Rast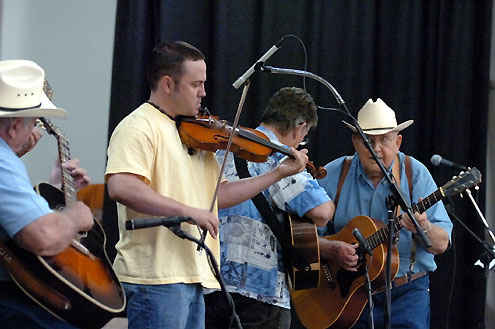 Brent Frailicks
Julie Johnson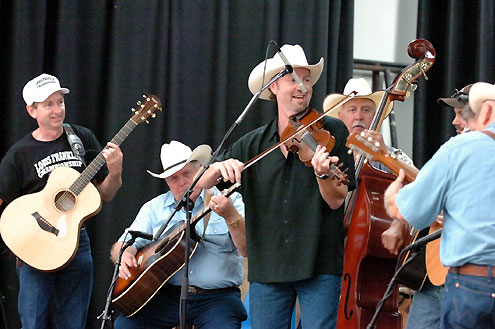 Larry Franklin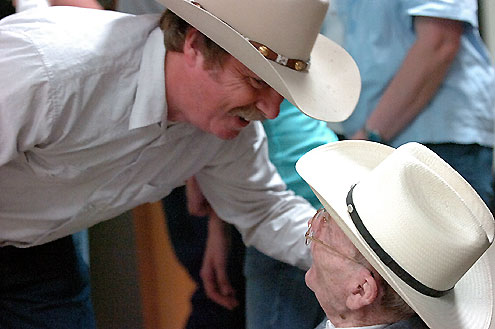 The top fiddler in 2007, Carl Hopkins, shares a laugh with seven-time world champion fiddler, Loius Franklin.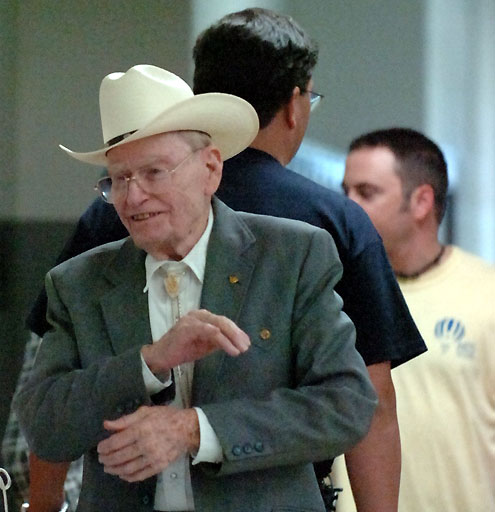 Louis Franklin cheers on one of the fiddlers at the 2007 Louis Franklin Fiddle Fest.
© Copyright 2002-2005 by North Texas e-News, llc.