Religion
Dedication of Historical Marker for the First Baptist Church of Trenton
Sep 3, 2014
Trenton, Texas -- The historical marker for the First Baptist Church of Trenton was dedicated on Sunday morning, August 17. The dedication and unveiling of the marker was celebrated in conjunction with the dedication of the Norman Hall Family Life Center at the church.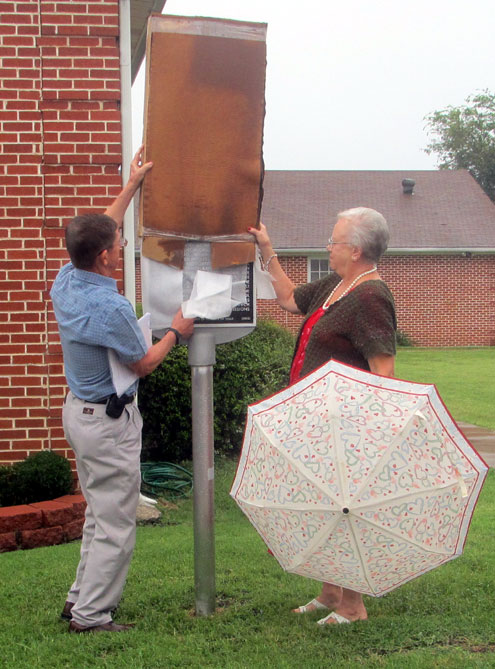 Larry Standlee of Fannin County Historical Commission and Janice Smith of First Baptist Church of Trenton unveil the historical marker.
A large crowd braved a light rain to watch the unveiling of the marker by Larry Standlee of the Fannin County Historical Commission. Pastor Joshua Crutchfield also presented a plague of appreciation to Janice Smith, who on behalf of the church had taken the lead on preparing the documentation required for the historical marker.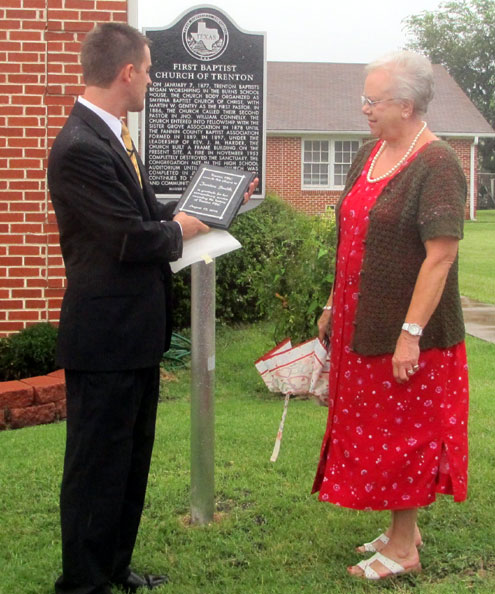 Pastor Joshua Crutchfield and Janice Smith
Settlers of the community of Trenton in 1877 first met for worship in the Burns School House with Pastor Martin Gentry as their leader. In 1886 Pastor Jno. William Connelly became the second pastor of the church, and served from 1886-1891. During his tenure he performed over 428 weddings and countless funerals.
In 1897 the second church building was constructed, on the property where the current church building is located.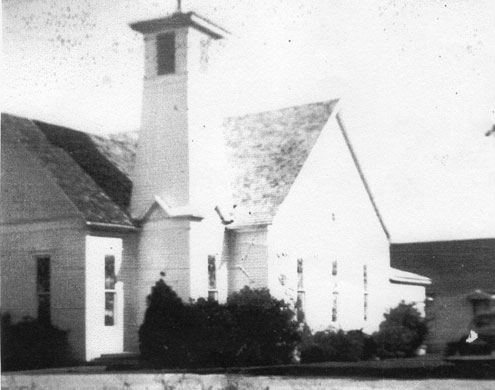 On November 29, 1953 a fire completely destroyed the church building. The congregation immediately began to make plans to rebuild. The congregation met in the high school auditorium until the new church building was completed in July 1954.
Read more about the history of the First Baptist Church of Trenton at the website of the Fannin County Historical Commission http://www.fannincountyhistory.org/first-baptist-trenton.html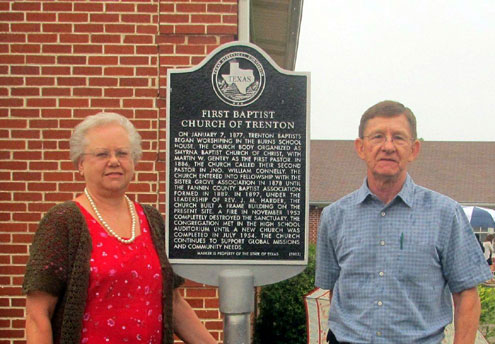 Janice Smith of First Baptist Church of Trenton and Larry Standlee of Fannin County Historical Commission