Local News
Cyber Security seminar for small business to be offered Aug. 27
Aug 26, 2014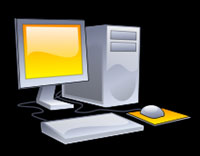 Cyber Security is a growing concern in the world today. As a service to the community, ServproŽ, Iron Lamb Group and the Grayson College Small Business Development Center (SBDC) are sponsoring a free seminar focusing on cyber security. Seminar participants will be informed about risks and how to be better prepared to avoid or manage a security breach. The program is free of charge and lunch will be provided for registered attendees.

Detective Jeremy Cox with the Sherman Police Department will be the speaker. Detective Cox has 19 years of law enforcement experience. He has handled the investigation of identity theft and forgery in the past, and currently handles the investigation of online exploitation and other computer related offenses.

The event will be held on August 27 from 11:30 a.m. to 1:00 p.m. at the T.V. Munson Viticulture and Enology Center. The Munson Center is located on the Grayson College West Extension, near the entrance of the North Texas Regional Airport.

For additional information please contact the Grayson College Small Business Development Center at 903-463-8787 or www.GraysonSBDC.edu.