School News
Austin College botanist releases new book
Aug 31, 2014
Sherman, Texas -- Texas has more native ferns than any state in the continental U.S., so say the experts. One of those experts, Austin College professor of biology George Diggs, joined with his colleague and fellow expert Barney Lipscomb of the Botanical Research Institute of Texas (BRIT) to explain the diversity of Texas ferns and provide an encyclopedic view of the varieties in Ferns & Lycophytes of Texas, published this spring.
Though most people associate ferns with humid or tropical conditions, the scientists share a look at ferns flourishing in the Texas heat. The book introduction describes ferns are found "from the swamp forests of far East Texas, to the hidden canyons of the Edwards Plateau, and even to the high mountain 'sky islands' of such places as Big Bend National Park." The book includes an illustration page for each species, with a color photo, a line drawing, and detailed maps.
Diggs, the Donald MacGregor Chair in Natural Science at Austin College, has been a member of the College's biology faculty since 1981. He is a botanist and evolutionary biologist, with research interests including the flora of Texas, evolution as it relates to human health, biogeography, and the systematics of the Ericaceae (the blueberry family).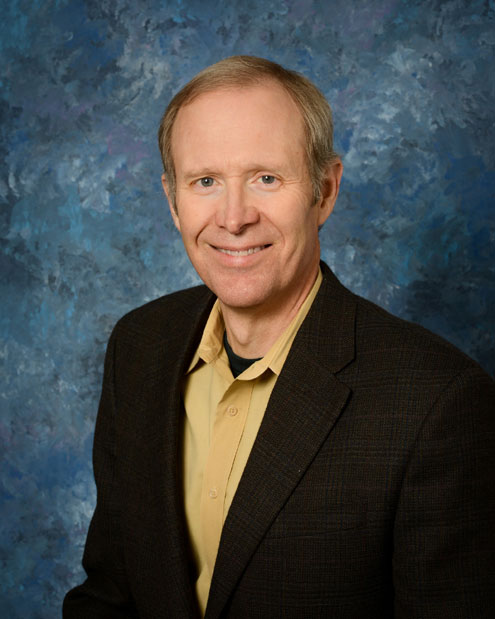 George Diggs
A research associate at the Botanical Research Institute of Texas, Diggs has co-authored four books and more than 30 scientific articles, and has given hundreds of public lectures.
Lipscomb is a botanist, editor, public speaker, and researcher who began his career at Southern Methodist University in Dallas in 1975 and now is the Leonhardt Chair of Texas Botany at the Botanical Research Institute of Texas in Fort Worth, Texas. His research interests include the flora of Texas, taxonomy of the Cyperaceae (the sedge family), poisonous plants, the application of botany to forensic science, and natural history art as it relates to science.
Diggs and co-authors, including Lipscomb, have published Shinners & Mahlers Illustrated Flora of North Central Texas and Volume 1 of Illustrated Flora of East Texas.These books, along with 2 additional volumes, are part of the Illustrated Texas Floras Project, a collaborative effort between the Botanical Research Institute of Texas and the Austin College Center for Environmental Studies.
Diggs' research has taken him far beyond Texas—he has traveled to all seven continents in pursuit of science. He has been named a Texas "Professor of the Year" by The Carnegie Foundation for the Advancement of Teaching and the Council for the Advancement and Support of Education and has received several awards for his work in the classroom and beyond.
Austin College, a private national liberal arts college located north of Dallas in Sherman, Texas, has earned a reputation for excellence in academic preparation, international study, pre-professional foundations, leadership development, committed faculty, and hands-on, adventurous learning opportunities. One of 40 schools profiled in Loren Pope's influential book Colleges That Change Lives, Austin College boasts a welcoming community that embraces diversity and individuality, with more than 36 percent of students representing ethnic minorities. A residential student body of 1,250 students and a faculty of more than 100 allow a 12:1 student-faculty ratio and personalized attention. The College is related by covenant to the Presbyterian Church (USA) and cultivates an inclusive atmosphere that supports students' faith journeys regardless of religious tradition. Founded in 1849, the College is the oldest institution of higher education in Texas operating under original name and charter.