Front Page
'Empty the Shelter' pet adoption event Aug. 16 in Denison
Aug 16, 2014
Denison -- A one-day-only pet adoption event is coming up Saturday, August 2 at 2500 West Martin Street in Denison, Texas.
"Empty the Shelter Day" is scheduled for 11:00 a.m. until 3:00 p.m. Saturday.
On this special day, a $25 adoption fee also covers spay/neuter fees and a rabies vaccination.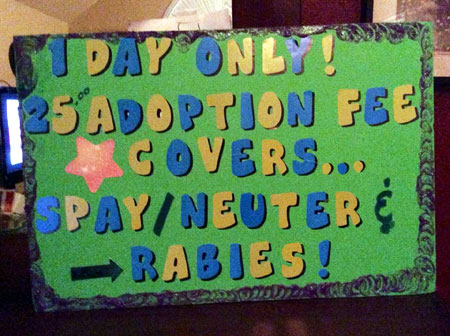 How often do you get a chance to save a life?