Lifestyles
Brad Lacy selected as Artist of the Month for Fannin County Courthouse
Aug 30, 2014
Brad Lacy has been selected as Artist of the Month for the Fannin County Courthouse. His work is on display at the Fannin County Courthouse located at 101 East Sam Rayburn, Bonham, Texas. You can also stop by the Creative Arts Center located at 200 West 5th to see more of his work.

Brad was born and raised in southwest Oklahoma. He moved to Bonham with his family in 2000. He has been painting, carving and sculpting all his life. His mother, Emily Lacy, is also an accomplished artist.
Brad still enjoys creating all forms of art, but continues to focus on his love of watercolor. He is also owner and operator of North Texas Cemetery Service.
Brad's wife, Rory is a public school teacher. Together they have 3 sons: Will, Worth, and Wyatt.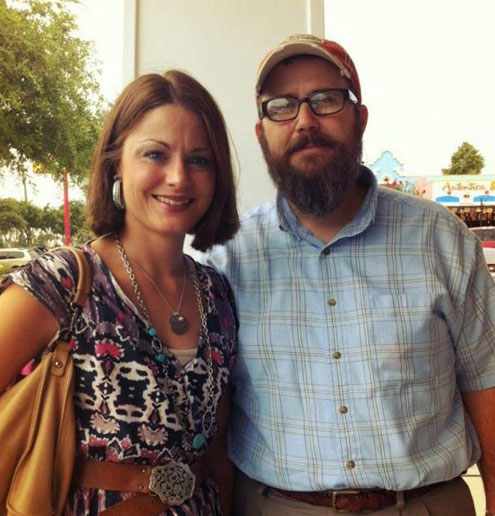 Brad and Rory Lacy
Congratulations to Brad and thanks to the Fannin County Courthouse for supporting our local artist.