Lifestyles
Jenna Regan selected as Artist of the Month for Bonham City Hall
Aug 28, 2014
Jenna Regan has been selected as Artist of the Month for Bonham City Hall, located at 514 Chestnut Street in Bonham, Texas. To see more of her work, you can stop by the Creative Arts Center at 200 W. 5th St. in Bonham.
Jenna Regan is a 2012 graduate of Texas A&M University with a bachelorís of science in agricultural communications and journalism. She owns her own photography and graphic design business, Jenna Regan Photography, and specializes in equine, pet and portrait photography. She enjoys documenting the western lifestyle through her lens and offers for sale her framed fine art photography pieces. One of her ranch photos was chosen by the National Cowgirl Museum and Hall of Fame as part of a ranching photography exhibit. Jenna also has her own line of western greeting cards.
Jenna began her college career at the University of Findlay, majoring in equine studies western riding and training and equine business management. Later, she attended Texas A&M University for their agricultural communications and journalism program. Jenna is also a freelance journalist who loves to write about anything related to horses, ranches, and rodeo. Recently, Jenna has been focusing on writing western lifestyle pieces for Real American Cowboy Magazine. In addition, she is honored to have taken the position as host of True Cowboy Radio, a weekly radio show interviewing rodeo athletes and those in the western lifestyle.
Married in July of 2014, Jenna currently resides in Telephone, TX with her husband, Jake Lyles, who works on a cattle ranch. Access to a large ranch, provides an insight to the ranching lifestyle from a firsthand perspective and allows her to capture some amazing western photography images. In her spare time, she trains her own horses and hopes to have time to haul to some barrel races in the future.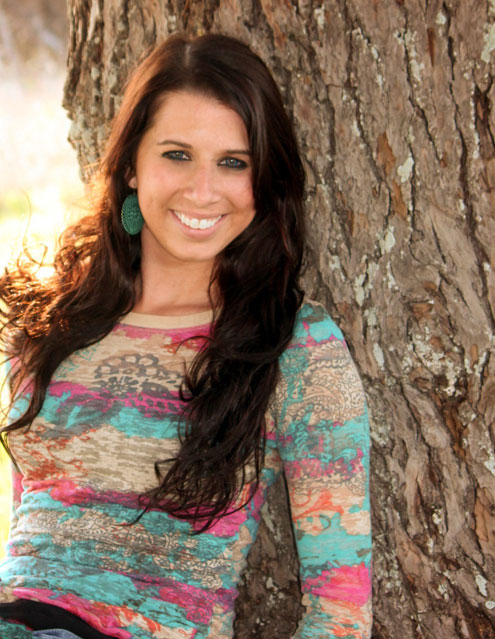 Congratulations to Jenna and thank you to
Bonham City Hall for supporting our artist.