Front Page
Harmony House Concerts welcomes Laurie McClain Aug. 17
Aug 14, 2014
Where words leave off, music begins. -- Heinrich Heine
Fannin County, Texas -- Get ready for an evening of folk music at its best when Harmony House Concerts welcomes Tennessee songbird Laurie McClain to the gentle rolling hills of North Texas on Sunday, August 17.
Laurie brings an honest and genuine approach to the timeless art of telling spellbinding stories set to music and there is no better place to enjoy acoustic music than Wildscape Acres, the serene setting for Harmony House Concerts.
The concert is slated for 4:00 p.m. until 6:00 p.m. Sunday.
"Laurie's songs are pure and true, and her delivery is unpretentious," says Mary Jane Farmer of Scene In Town / Buddy Magazine. "Her melodic, gifted voice lifts spirits, is easy to listen to and let the lyrics soak in. She is also, on a more personal level, a kind and caring person who is a pleasure to be around. Harmony House Concerts is to be commended for bringing this Northern American artist to North Texas."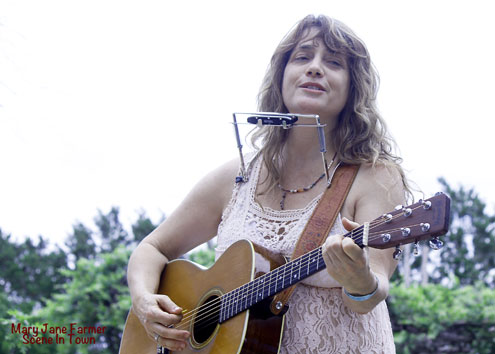 photo by Mary Jane Farmer
Mary Jane heard Laurie perform at this year's Kerrville Folk Festival and recommended her to the hosts at Harmony House, Faye Wedell and Scott Lipset.
Laurie will play two 45-minute sets with a 30-minute break for guests to mingle and enjoy the "bottomless" cups of coffee, tea, or punches and other treats provided by hosts, Faye and Scott. There will be a basket on the breakfast room table for optional $1 per person cash donations to help defray expenses.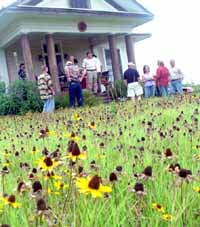 Harmony House is located on Wildscape Acres, 10 miles north of Bonham, in a century-old reclaimed house that sits on a hilltop meadow surrounded by woodlands. Guests are always treated like "neighbors or family" and welcomed into a music-loving community. All concerts are held indoors.

Visit out website, www.WildscapeAcres.com, for more info and the Harmony House schedule of concerts.

To make reservations, call 903/583-2661, leaving the number of seats desired and your contact information. The suggested donation is $15 per person. To prepay, make check to Laurie McClain and send to Faye Wedell; P.O. Box 812; Bonham, TX 75418, to be received my 8-13-'14. Refunds will be made for any cancellations made by that same date. Guests may opt to pay at the door. However, if you opt to pay at the door, please respect the artists and hosts and show up or plan to pay, if you do not cancel.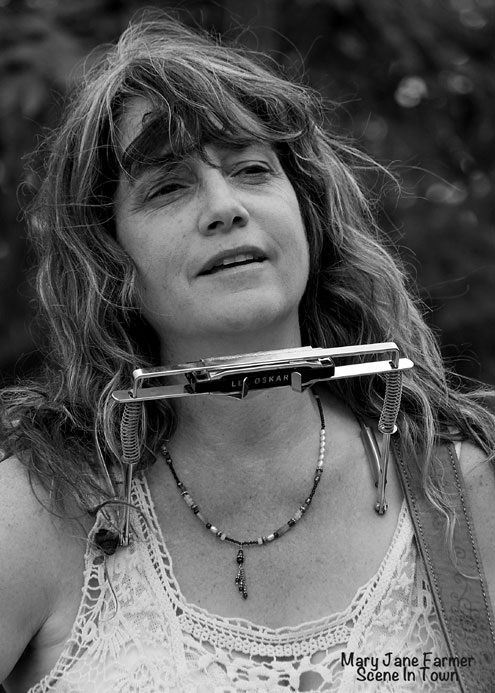 photo by Mary Jane Farmer
Following the concert, there will be an optional "Build Your Own" Taco Salad Potluck Dinner. When making reservations, please indicate whether you plan to stay. Faye will check back with you about what ingredient you might contribute to the buffet. She and Scott will provide Taco Seasoned Meat. If you play an instrument, bring it along. Sometimes, a Song Circle is held after the potluck dinner for those who want to pick & grin or sing-along or just listen.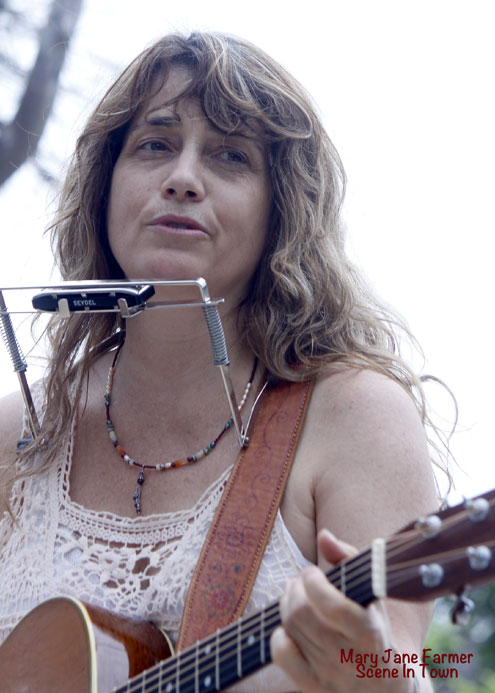 photo by Mary Jane Farmer