Front Page
Kathryn's Texas Kitchen
Aug 17, 2014
It is believed that deviled eggs date back to the ancient Romans.

The eggs were boiled, seasoned with spicy sauces, and served at the beginning of the meal.

In the 13th century boiled eggs found their way to what is now Spain.

The yolks were pounded and filled into the egg whites.

Stuffed eggs found their way across Europe by the 15th century.
The word "deviled" became a description for spicy or highly seasoned foods in the 1800's. There were many othernames for this delicious appetizer in different countries. Those names included mimosa eggs, stuffed eggs, dressed eggs, and salad eggs.
Using mayonnaise for stuffed eggs was first found in a recipe in Fannie Farmer's 1896 Boston Cooking-School Cookbook.Mayonnaise wasn't available commercially in the United States until 1907. However, it didn't become a popular addition to stuffed or deviled eggs until the 1940's.
Our family loves deviled eggs at family get-togethers. They are one of the first foods to be eaten. There are even containers made now that are designed specifically to hold deviled eggs. I have one of them and use it a lot. This is a recipe I found a few years ago that gives a different flavor to the popular deviled eggs.
Jalapeno Deviled Eggs
Recipe adapted from Chile Pepper, January/February 2012
12 servings
Ingredients
6 eggs
½ cup mayonnaise
2 tsp finely chopped onion
2 tsp finely chopped jalapeno
2 tsp finely chopped cilantro
1 tsp finely chopped parsley
1 tsp yellow mustard
1/8 tsp salt
1/8 tsp black pepper
Spanish paprika for garnish
Cilantro for garnish
Other Items Needed
Measuring cups and spoons
Cutting board
Chef's knife
Medium pan
Bowl for ice water
Small bowl
Plate
Paper towels
Fork
Spoon or pastry bag
Plastic wrap
Instructions
Place the eggs in a medium pan and cover with cold water. Set the pan over high heat and bring to a rolling boil. As soon as the water comes to a boil, cover the pan and turn off the heat. Let the eggs cook for 5 minutes. Plunge the eggs into iced water to stop the cooking process.
Once the eggs are chilled, peel off the shells. Halve each egg lengthwise. Scoop out the yolk into a small bowl and set the egg whites on a plate lined with paper towels.
Using a fork, mash the egg yolks into a paste. Add the mayonnaise, onions, jalapenos, cilantro, parsley, mustard, salt and pepper. Stir together well. If not serving immediately, cover the egg whites and the filling separately with plastic wrap and store in the refrigerator for up to 6 hours.
Using a spoon or a pastry bag, fill the egg white cavities with the egg yolk mixture. Chill them, loosely covered, until ready to serve, but no longer than 2 hours. When ready to serve, garnish eggs with paprika and cilantro.
Kathryn's Texas Kitchen serves up another recipe for the Labor Day grill.
Until next time…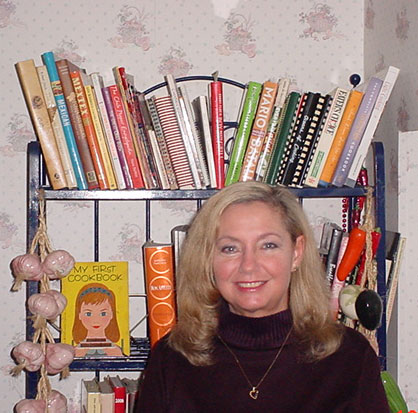 Bon appétit!