Lifestyles
Entries being accepted for Hagerman National Wildlife Refuge Nature Photo Contest
Sep 1, 2014
Entries are being accepted now through September 6, 2014 for the 5th annual Hagerman National Wildlife Refuge Nature photography contest.
This year $100 and a ribbon will be awarded for the Best in Show photo, and $50 and ribbons will be awarded for First Place in each contest category available. Ribbons will be given for Second and Third places in each category -- Artistic, Flora and Macro, Landscape, Wildlife, and Youth.
Photographers who enter as many categories as they can will improve their chances of winning, as some categories attract many more entries than others.
All entries must have been photographed at the Refuge in 2012, 2013 or 2014.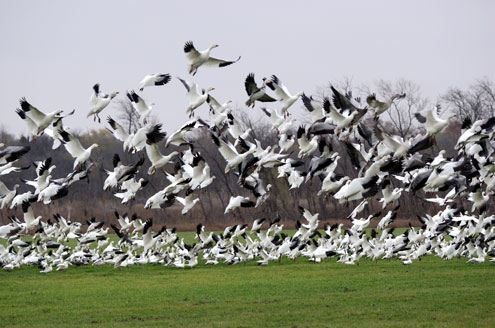 photo by Allen Rich
Judges have been announced for this yearís competition: Skip Hills, owner of Hillís Photography of Texas, Trey Neal, Texas professional photographer, and Rick Cantu, Assistant Manager at Hagerman. The panel of judges will not know the identity of anyone submitting photos until after the judging is complete.
Entries may be mailed to the refuge or handed in at the Visitor Center. Contest rules, entry details and entry form are posted at http://www.friendsofhagerman.com/PhotoClub