Entertainment
'Paris Streets' by Laura Moore to debut Aug. 16
Aug 15, 2014
Dallas, Texas, August 6, 2014 - Like Paris and the Eiffel Tower there's something about the Bishop Arts District that you just can't resist. During the recent Bastille Day Celebration that combination came together in Zoomos Eiffel Challenge for artists.
After living in Paris for nearly three years this was one competition that artist Laura Moore couldn't refuse. Combining abstract art with stylized line detail of the Eiffel Tower culminated in winning the Eiffel Challenge and with that a one month pop-up space allocation at Zoomos.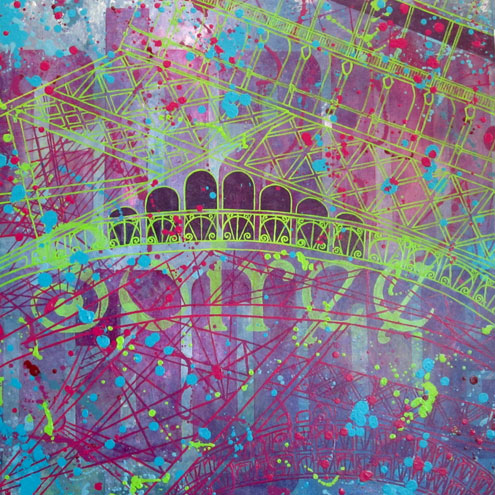 Moore has recently completed a mini-series of abstract art featuring Paris street grids. In this series, Moore is combining the ubiquitous use of grids in abstract art with the compelling and complex set of grids in the cartography of Paris to present a unique series that is fun and engaging.
The series will debut on the opening night of "Paris Streets" on Saturday, August 16 from 7:00 p.m. - 10:00 p.m. at Zoomos, 504 N. Madison Avenue, Dallas, Texas 75208. "Paris Streets" will be on display through September 15, 2014. Free admission. 214.914.3630. www.lauramooreart.com