Front Page
Quilts, quilts, everywhere
Aug 6, 2014
Bonham, Texas -- Downtown Bonham was covered in quilts, or at least quilt lovers, during the 2014 Bonham Quilt Hop Friday, July 25 and Saturday, July 26. Hundreds of quilts were on display at the eight Quilt Hop Stops ranging from traditional and historic to modern and contemporary, all showcasing the artistry and dedication of quiltmakers. Visitors had the opportunity to shop in the vendor area, participate in a full schedule of quilt-themed demonstrations, or even play a rousing round of Fat Quarter Bingo. A TAPS shuttle was on hand to help locals and out-of-towners alike, find their way to each location.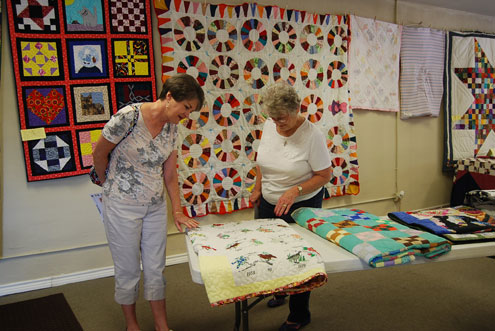 Guests who visited every stop along the route and had their Patchwork Card punched were eligible to win door prizes full of quilting goodies, including fabric, patterns, and complete project kits. This year's winners are Gail Lewis, Vernon Harlan, Peggy Abernathy, and Mary Jacobs of Sherman; Carol St. Clair and Linda Brewer of Bonham; and Jammie Wilhelm of Savoy.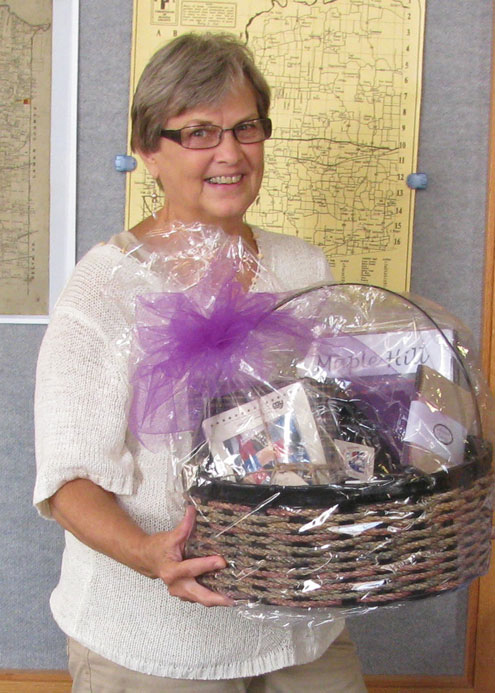 Gail Lewis was one of the winners at Quilt Hop 2014!
Local restaurants added a new element to this year's event by offering a free drink to diners who showed their Patchwork Card during the Quilt Hop. Thank you to the participating restaurants: Hickory BBQ, Los Amigos, Rolando's, Roma Italian Restarant, Schumardii's Steakhouse, The Breakfast Stop, TNT Café, and Victor's Italian Kitchen.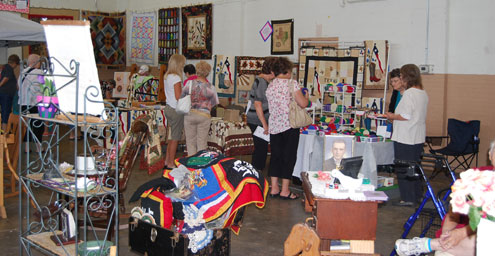 Bonham Civic Center bustled with activity during Quilt Hop.
The Quilt Hop Committee would like to sincerely thank everyone who worked to make the Bonham Quilt Hop a success, including the volunteers, vendors, participating restaurants, TAPS, Fannin County Commissioner Stan Barker, Bonham City Manger Bill Shipp and City of Bonham Parks Department. For more information on the Quilt Hop, please contact the Bonham Visitor Information Center either on the web at www.VisitBonham.com or 903-583-9830.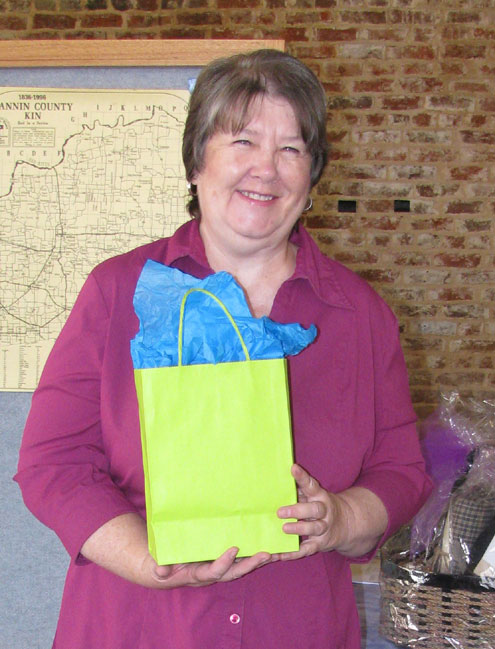 Mary Jacobs was another winner at Quilt Hop!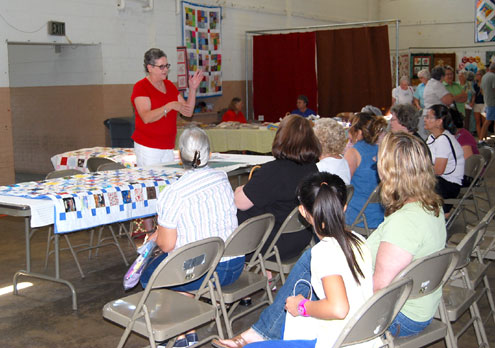 Free demonstrations are a popular part of Quilt Hop.