Local News
'Old Time Saturday' in Farmersville Oct. 4
Oct 4, 2014
Farmersville -- The quaint and colorful red-brick streets that lend historic charm to downtown Farmersville will be the perfect setting for Wild West shoot-outs, arts & crafts and food vendors, games, an auction, pet parade, lawn and garden tractor pull, dance and an old fashion parade around the historic Farmersville Square this Saturday.
Come join us for all-day fun, all day long around the historic Onion Shed in Farmersville, Texas.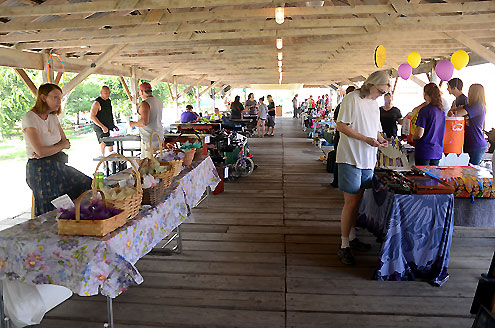 Interior of the Onion Shed
Almost 80 years ago you would have found the lengthy shed near historic downtown Farmersville staffed by stout workers manhandling tow sacks of onions bound for parts unknown. By the early 1930s, Farmersville had earned the title of "The Onion Capital of Texas," with more than 1,000 railcar loads of tasty "East Collin Sweets" rumbling out of Farmersville each year. In 1935, the Onion Shed was built to accommodate the burgeoning local onion industry. The Onion Shed was restored in 2002 by the Main Street Program.
Saturday, October 4, visitors to Farmersville will find the historic Onion Shed bustling with family-friendly activities.
Vendors and shoppers alike enjoyed the shaded comfort of the Onion Shed during this special day in Farmersville.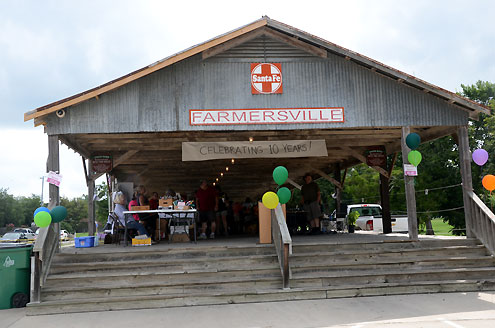 Front of the Onion Shed
A project of Farmersville Main Street, Farmers & Fleas is held on the first Saturday of each month and continues to be one of the catalysts driving downtown revitalization in this Collin County town of 3,500 residents.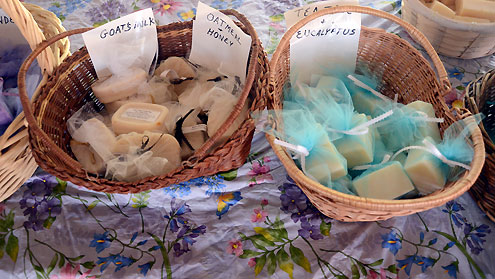 An assortment of homemade soap was available.
Farmersville is the hometown of Audie Murphy and the marquee in front of a theater still proudly displays posters promoting two of Murphy's best-known movies, To Hell and Back as well as No Name on the Bullet.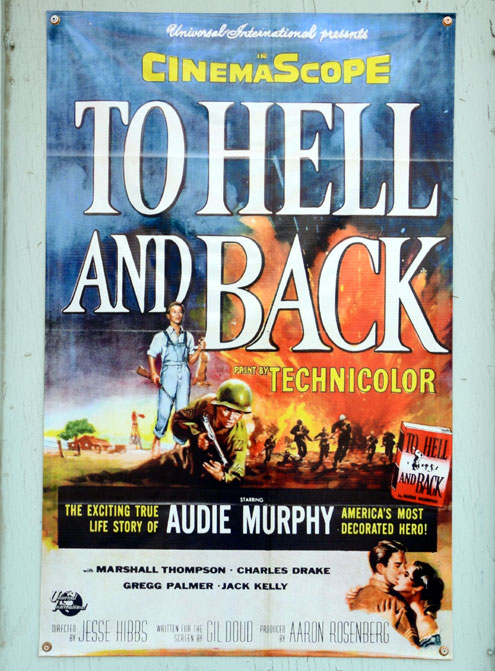 Vendor space is available.
Any trip near Farmersville is an opportunity to bite into one of the tasty old-fashioned hamburgers at a popular local eatery aptly named Charlie's Old Fashioned Burgers.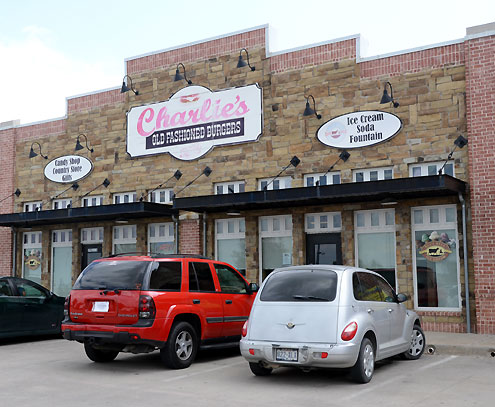 Charlie's Old Fashioned Burgers
The service is always as outstanding as the food in this spotless diner that also scoops up plenty of Bluebell Ice Cream during the summertime.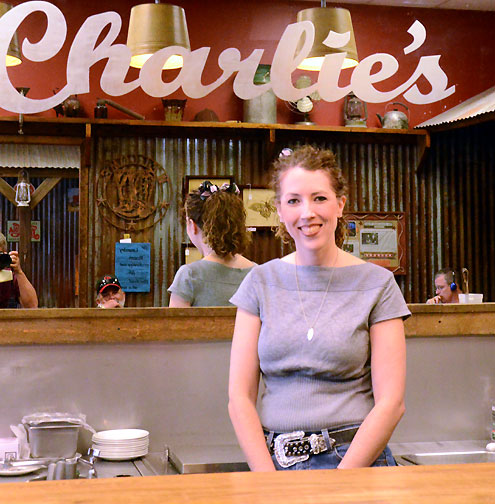 Heather, the owner of Charlie's Old Fashioned Burgers, pauses behind the counter for a photo.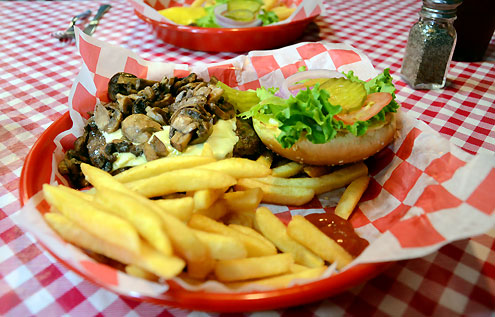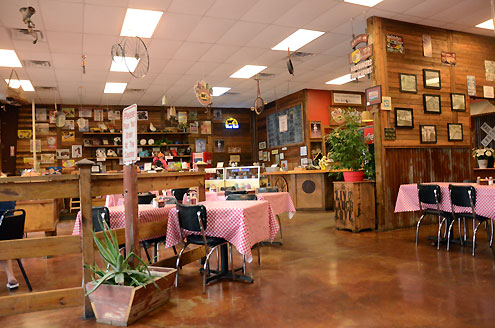 Interior of Charlie's Old Fashioned Burgers
For more information regarding Farmers & Fleas, contact Farmersville Main Street Program, 972-784-6846 www.farmersvilletx.com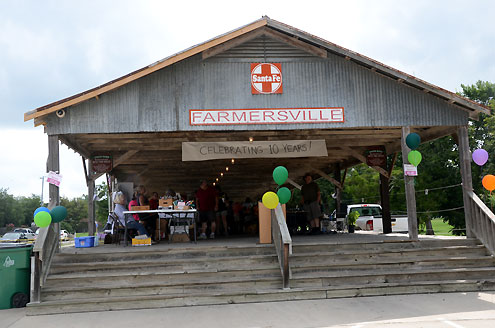 Front of the Onion Shed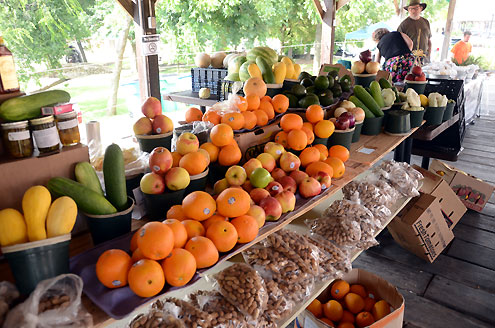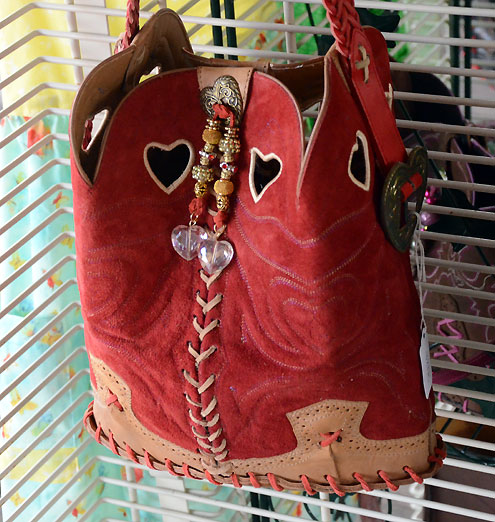 This former pair of boots gets a new lease on live as a purse.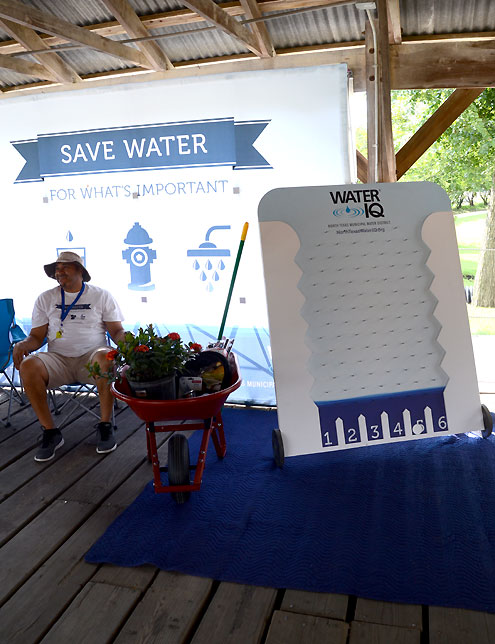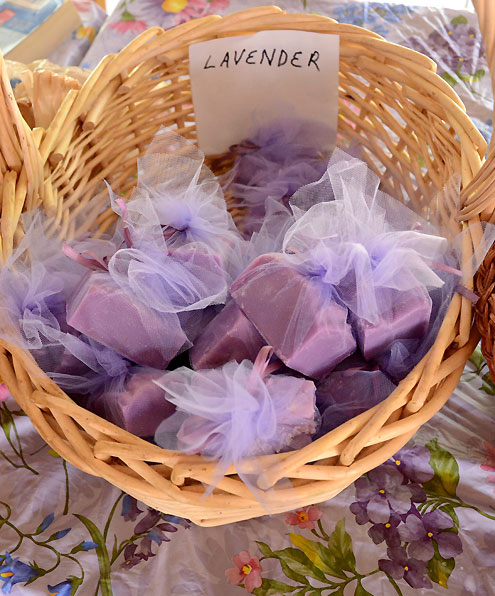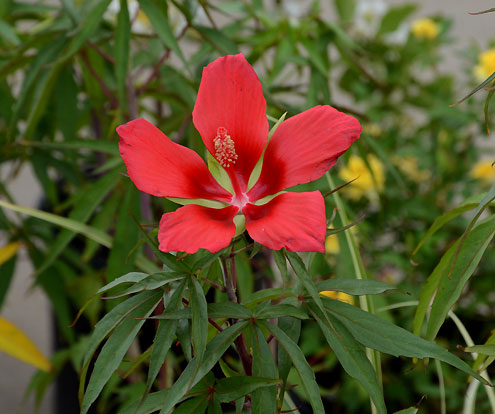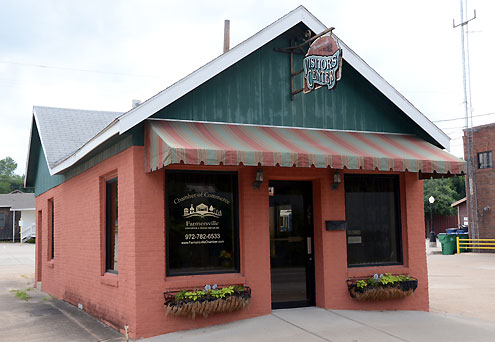 Farmersville Visitors Center - photo by Cindy Skelton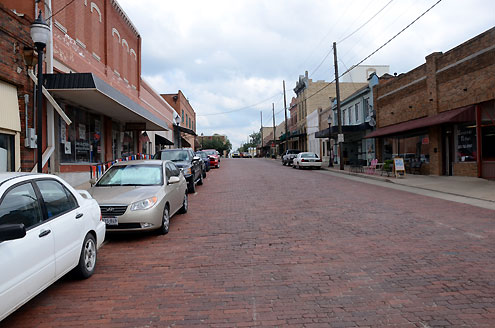 Red brick streets in historic downtown Farmersville beckon to visitors.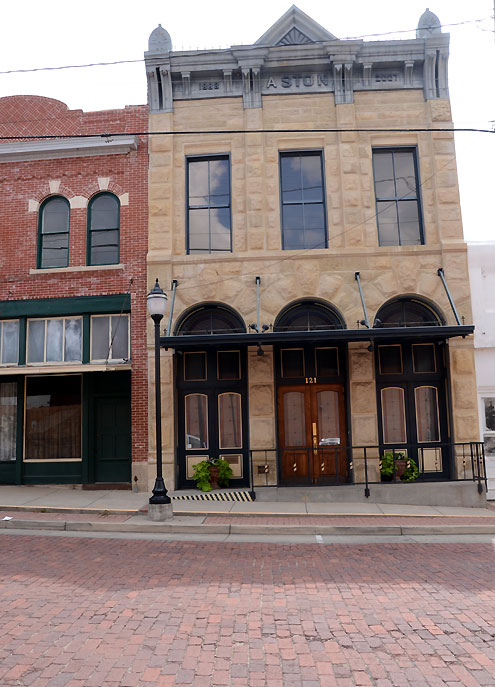 Several downtown buildings have been restored.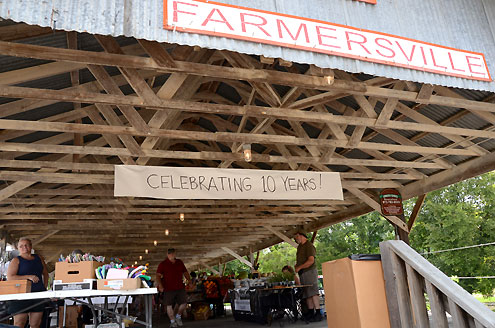 Front of historic Onion Shed