Lifestyles
Bonham VFW hosts 'Will it Float?'
Sep 14, 2014
Lake Bonham -- The inaugural "Will it Float?" event was a spashing success as fans lined the shore to cheer on homemade naval vessels that competed for prizes and bragging rights in the first of what is certain to be an annual fundraiser for Bonham VFW Post 4825.
The concept behind "Will it Float?," a reoccurring skit on The Late Show with David Letterman, created waves locally and generated lots of laughter Saturday afternoon when a wide variety of homemade watercraft were unveiled prior to the race.
At the starting gun, sailors shoved off and raced out to a buoy before paddling for the finish line at the shore.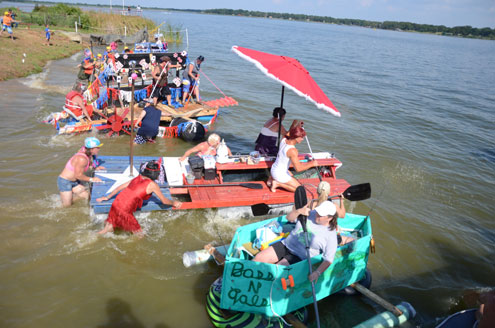 ....and they're off!...
Judges painstakingly graded this year's entries using predetermined criteria, with trophies being awarded to the top finishers.
In all, seven ships put out to sea, with five safely returning to port and two finding out they really didn't work as well on the water as they must have on the drawing board.
Now that local nautical engineers know how much fun this contest is and with an entire year to design an entry, look for an expanded contest in 2015.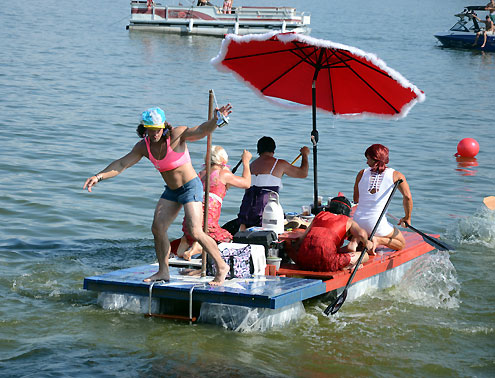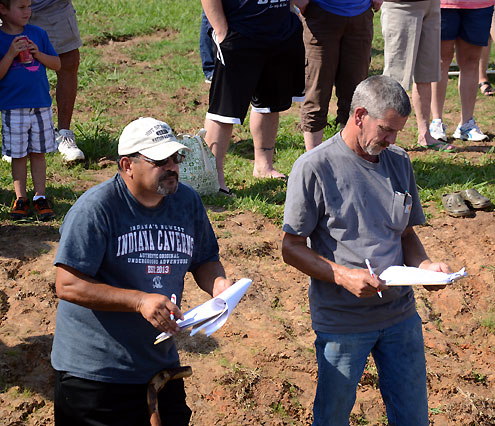 Judges were hard at work tallying the scores.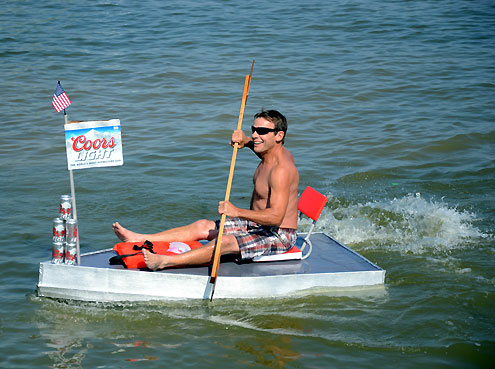 This speedy one-seater left the competition in its wake...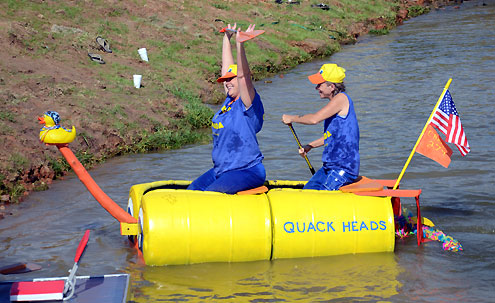 ...but everyone had a blast...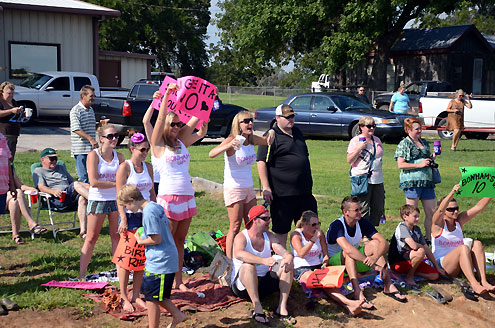 ...including the crowd!