Front Page
Fannin Bank earns high rating for financial soundness and strength
Jul 31, 2014
Greenville, RI -- Michael M. Heller, President of VERIBANC, Inc., announces that Fannin Bank continues to meet all the financial conditions for our Green, Three-Stars safety rating. This recognition applies to VERIBANC's most recent analysis period, the first quarter of 2014. Our research shows for the past seven years (29 consecutive quarters), Fannin Bank has received VERIBANC's highest rating for financial safety and strength. These financial indicators reflect Fannin Bank's financial soundness.
VERIBANC qualifies its Green, Three-Stars institutions on the basis of asset performance, profitability, capital strength and minimal insider lending. For the quarter ending March 31, 2014, Fannin Bank achieved a return on assets of 1.28% which places the bank in the top 25% of their peers and well above the industry-group average of 0.77%.
Fannin Bank also maintains exceptionally strong capital and asset quality positions. The institution's equity is 7.56% of its assets, a proportion substantially greater than the accepted industry standard of 5%. Not surprising, the bank's assets are of high quality, backed by reported loan loss reserves that are more than eight times any immediate needs. The liquidity position of almost 68% of deposits is more than an ample source of funds to meet the borrowing needs of its customers.
Augmenting Fannin Bank's stellar financial track record is the lack of any regulatory disciplinary actions. This absence from both state and federal regulators of negative criticism is a testament to management's consistent efforts.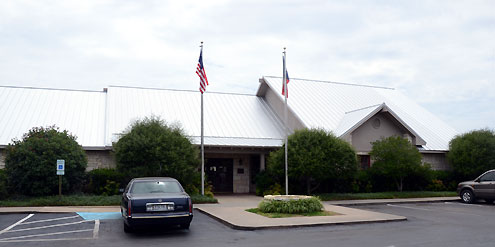 Fannin Bank provides a complete range of personal and commercial checking accounts as well as credit and loan accounts from its two offices in Bonham and Honey Grove. They also have a full line of internet banking and mobile app banking. Fannin Bank is protected by Federal Deposit Insurance Corporation.
VERIBANC is an independent research firm that assesses, on a quarterly basis, the financial health of approximately 13,000 federally-insured banks and credit unions. The company makes this information available to the private, corporate and public sector clients throughout the world.