School News
Bralley-Pendleton Alumni Reunion to be held Aug. 1-2
Aug 2, 2014
The Bralley-Pendleton Alumni Association will hold its16th biannual reunion on August 1-2 in McKinney. Many fun activities are planned and a good crowd is expected. For more information on the event, contact Doris McCullough at
903-583-8444
or see the Alumni Association website at
http://bralleypendleton.org
The Bralley-Pendleton school was the Honey Grove school for African Americans. The first school for African Americans in Honey Grove began in 1882. The school was first named for F. M. Bralley, an early superintendent of Honey Grove schools, and was renamed in 1959 in honor of its long-term principal J. W. Pendleton.

At the end of the 1965-66 school year, the Honey Grove schools were completely integrated and the Bralley-Pendleton school building was demolished. In 1997 a Texas Historical Marker was erected on the site of the school.
In about 1945 a girl's basketball was formed at the school, and it was a winning team down through the years. For the first few years there was no inside gym, and practices and games were played outside. From 1947 to 1949, Dodd City and Windom allowed the school to use their gyms for games, and beginning in 1948-19 Honey Grove let the school use its gym. In 2009 the Bralley Lady Tigers, which had won their district in four consecutive seasons, culminating in a regional championship in 1959, were inducted into the Fannin County Sports Hall of Fame.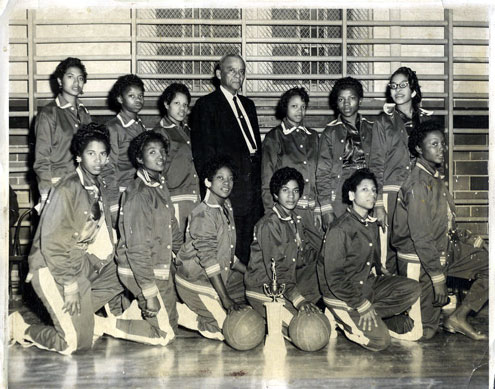 Lady Tigers