Lifestyles
'Walking through Grief - Building your Tool Box'
Aug 17, 2014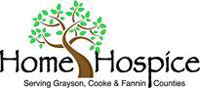 Sherman, Texas -- Home Hospice of Grayson, Cooke, and Fannin Counties is presenting a 4-part workshop called "Walking through Grief-Building your Tool Box." This program is designed to give you information about the grief experience and tools for confronting your grief.

During these four weeks we will focus on resources that help individuals as they walk on their own unique grief path. Topics will include: What is grief and what now? How do I help myself and what now? Where do I go from here? Why do I hurt all over so much? Who can possibly help me when I can't help myself? And more.

"Through the grief process many discover that not everyone grieves the same way in that what works for one person may not work for the next. This workshop is designed to not only help those bereaved discover their very own unique set of 'tools' but how to use them as they begin to move forward in their grief journey." said Jolene Senek, LBSW, CT, GC-C Bereavement Coordinator. "This toolbox can be used beyond this workshop as you can reach out to others and share some tips even if your blueprints are a bit different."

The workshop will be August 19, 26 & September 2 and 9 at Home Hospice, 505 W. Center Street in Sherman at 5-6 pm. Please RSVP by August 12, so we can have the correct amount of materials prepared. Call 903-868-9315 to register or email jolene.senek@homehospice.org.

To learn more about hospice care visit www.homehospice.org or like them on Facebook under Home Hospice of Grayson, Cooke & Fannin Counties.

The Hope Center is a community outreach program in accordance with the mission of Home Hospice of Grayson, Cooke and Fannin County. Home Hospice has been providing care and support, comfort, and healing to this tri-county area for the past 30 years and has established the Hope Center to further its programs in grief support, community education and palliative care.