Local News
Volunteers prepare Bonham Community Garden
Aug 15, 2014
Bonham -- Thinking about fresh spinach from a winter garden, but crowded for space at home? Bonham Community Garden has a plot just for you.
Local volunteers worked through the triple-digit heat Saturday, July 26 to do the ground work on several raised beds in Catron Park. Bonham residents who would relish growing some of their own food are encouraged to plant seeds and enjoy the fruits of their labor.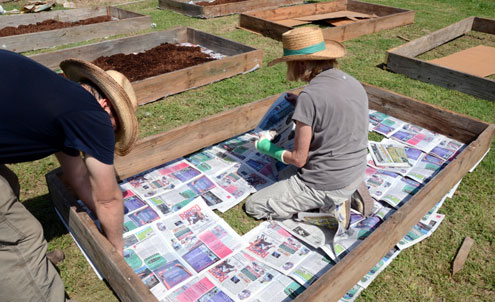 Volunteers did all the heavy lifting July 26 when they built the raised beds, lined them with cardboard or paper to block the weeds and then added potting soil.
The Bonham Community Garden was started in 2012 by Citizens Organizing for Resources and Environment (CORE). The southern part of Catron Park was allocated by the Bonham City Council to be the location of the community garden and the city of Bonham installed water in the park and gives the community garden free use of the water.
For more information, please visit http://www.texomacore.org/Bonham-Community-Gardens.html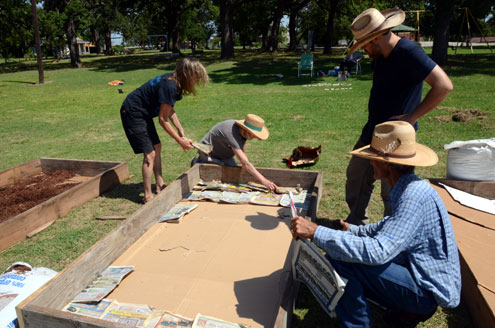 Bonham Community Garden volunteers (Clockwise, L-R) Tere Curtis, Faye Wedell, Chris Voss and Scott Lipsett