Lifestyles
Family treasures on display at Bonham Public Library
Jul 23, 2014
Every quilt tells a story. Whether it is a baby quilt lovingly made by an expectant mother in the 1930s, a quilt pieced and embroidered by friends in the 1990s, a quilt sewn by a grandmother for her granddaughter's wedding in the 1960s or quilts purchased at antique quilt shows throughout the country to furnish the houses of a family ranch compound, all are family treasures that tell a story. These family treasures will be on display at the Bonham Public Library during the Quilt Hop July 25 and 26.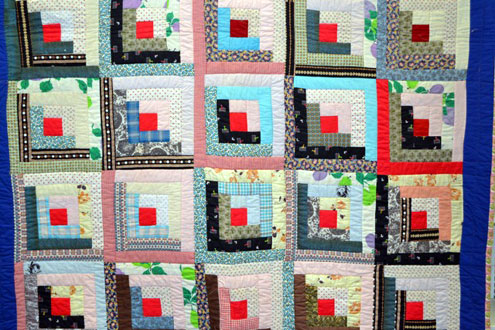 Log cabin - Judy Keene
Quilts have been gathered from Bonham, Ivanhoe, Ravenna, Telephone, Windom and Honey Grove to share their stories with the public at the two day event. The quilts are colorful, a variety of well known patterns and for the most part quilted by hands that didn't know how to be idle.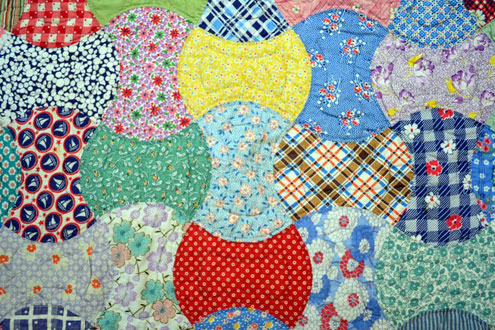 Axe head quilt - Letty Wageman
A couple of the quilts are over 100 years old while several others may be less than 5. Most are heirlooms. No matter the color, the pattern or the age, they all are treasured by the families who have graciously loaned them to the Bonham Public Library for the quilt hop.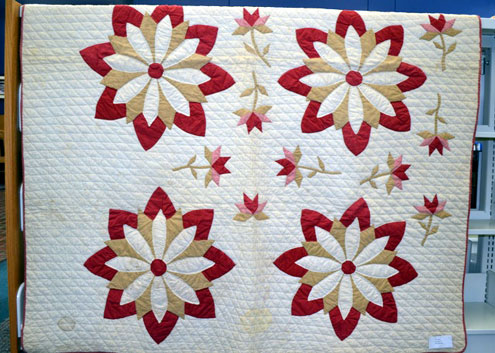 Texas Centennial quilt - Sue Collins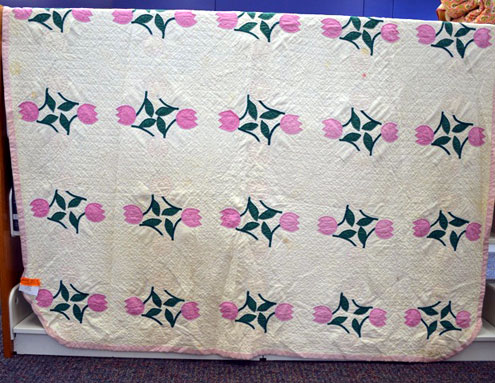 Wedding quilt - Sandra Ward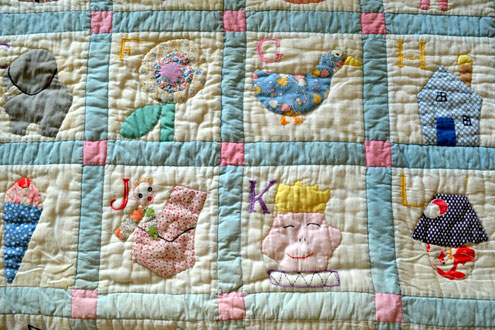 Baby quilt - Mary Ann Thurman