Entertainment
Kids Entertaining Kids Fundraiser Aug. 9 in Sherman
Aug 9, 2014
The 6th Annual Kids Entertaining Kids Fundraiser will be held Saturday, August 9, 2014, 2:00 p.m.-4:00 p.m. at the Sherman Municipal Ballroom, 405 North Rusk. The event will feature six or seven children's acts including Theatricks, Musical Hands, the Neblett Drummers, Bonham PIPs, University of Gymnastics, and more. Winx the Clown will be there to tie animal balloons. Face painting, refreshments, a silent auction, a raffle drawing, and other
activities will also be part of the fun.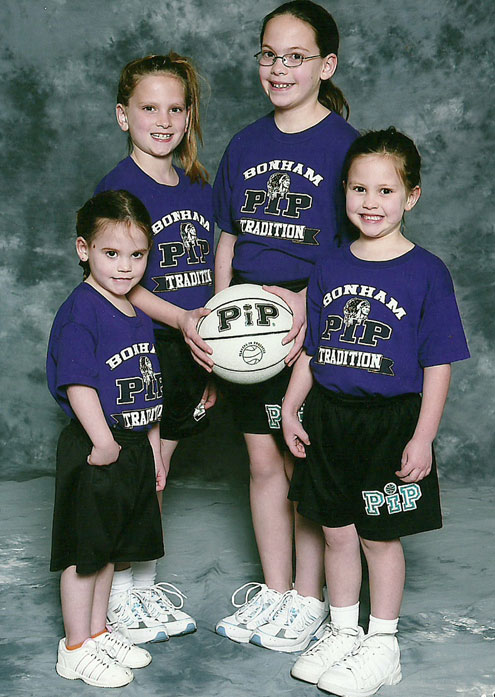 Bonham Players In Progress will be one of the children's acts to perform at the 6th Annual Kids Entertaining Kids Fundraiser August 9 in Sherman.
Tickets for the quilt drawing will be available soon and can be purchased by calling 903-957-4865. Other items on the ticket are $500 cash, $200 Shell gasoline gift card, $200 Kohl's gift card, and a box of Tyson's ribeye steaks. The drawing will be held the day of the event, and you do not have to be present to win. Tickets are available for a donation of $5 for 1 or $20 for five.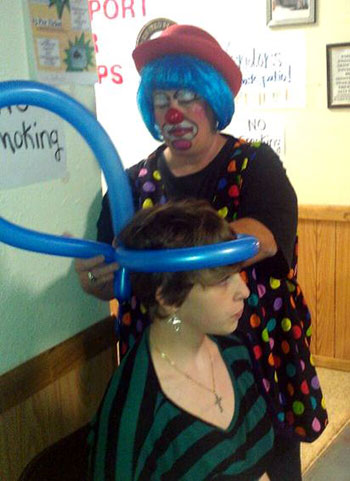 Winx the Clown (Tammy Lightfoot) will be there too!
ECI's mission is to support families of children birth to thirty-six months of age with developmental needs by providing or helping access services that support family choice and promote independence within the context of the family's natural environment and daily routines. The program is designed to encourage and assist parents with an infant or a child who appears to be slow in development or who has organic deficiency and/or medical conditions that usually result in developmental delay. Early intervention is the most effective strategy to enable the child to live as a functional adult and is the most cost-effective time. This intervention helps avoid more extensive and expensive intervention as the child progresses through the school system and later in life.