Entertainment
James McMurtry, Reverend Horton Heat headline Rally 'Round Greenville Sept. 19-21
Sep 20, 2014
Tradition meets an untraditional, eclectic and sensational music line-up at the Innovation First 2014 Rally 'Round Greenville September 19 – 21. Emerald City Band's exciting performance and dance party in the street Friday night September 19 kicks things off, and an all new schedule of thrilling bands takes the Bud Light Stage Saturday and Sunday September 20 and 21.
Electrifying the audience with their stage presence, Reverend Horton Heat will be this year's headliner on the Bud light stage Saturday evening. Originally based in Dallas, Texas, the trio formed in 1985 playing gigs in the Deep Ellum area.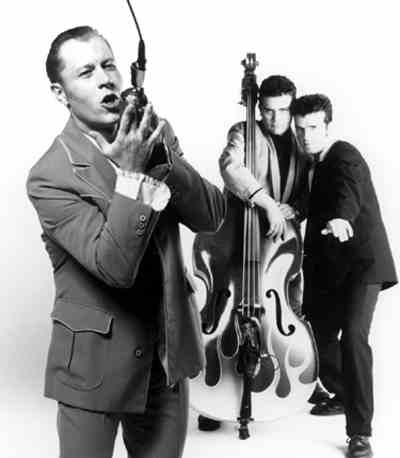 Current members include Jim Heath, lead vocals and guitar, Jimbo Wallace on bass and Scott Churilla on drums; their music is a mix of surf, country, punk, big band swing, and rockabilly. Their sound is self-described as "country-fed punkabilly," with lyrics that are usually humorous.
Texas singer and songwriter James McMurtry was given his first guitar at the age of seven by his father, novelist Larry McMurty, and has been playing ever since. Known for his hard-edge character sketches, his sound is Americana, roots rock and folk-rock, he performs with veteran bandmates Daren Hess, Cornbread, and Tim Holt.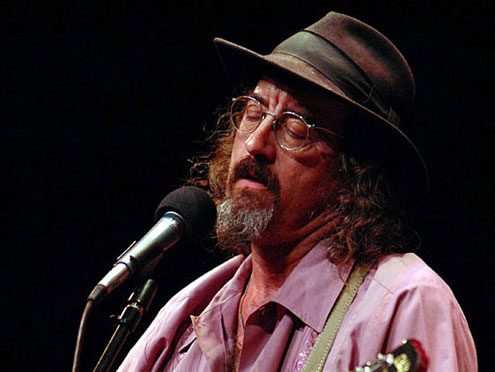 CNN says McMurtry is "America's fiercest songwriter." In 2006, his album, Childish Things, and song, "We Can't Make it Here," won the Americana Music Awards for Album and Song of the Year.
A blend of traditional rockabilly, early rock and roll and early R& B, Matt the Cat Trio will bring an ignited performance to the stage. From Dallas, Texas, the trio includes Matt Hillyer, vocals and guitar, Steven Berg on bass and Arjuna Contreras on drums; Matt and Steven have been playing together since 1992 and are best known as their band Eleven Hundred Springs.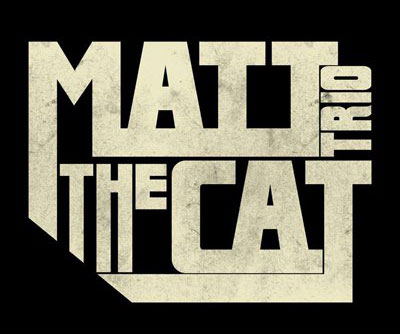 "Rockabilly is always a lot of fun, it's cool to play and we enjoy doing it. People seem to dig it a whole bunch," Matt said in an interview with The Texas Music Scene.
Houston-based band, Southern Backtones is American Southwestern rock and glam rock that consists of Hank Schyma, vocals and guitar and Todd Sommer, on percussion. Often described as "Brit-influenced rock with roots planted firmly in Texas," their hard musical Voodoo Rock Noir meets Italian Western and have often been compared to Jim Morrison and The Doors. "Cinematic songs begging for a movie to live up to their promise," the San Francisco Bay Times says of the band.
From Dallas, Texas, The O's started their band in 2008. Consisting of John Pedigo and Taylor Young, the band's genre is Americana, Indie Pop and Alternative Country, incorporating a banjo and a kick drum into their songs. The Dallas Observer says, "their trademark show features off-the-cuff Smothers Brothers-style banter mixing smoothly with their brand of stomping roots-rock."
Matt Dunn, local performer and songwriter will take the stage Saturday morning. Matt began his journey working as a tech/personal assistant for Jack Ingram, where he was encouraged to pursue his own career as an artist by Ingram himself. His sound is Americana and Rock and his songs are about struggle, love, lessons learned from cuts and bruises of bad decisions and the glories of doing the right thing.
The Dallas Morning News voted the 14 piece, 4-horn section Emerald City as "Dallas's best band," due to their ability to entertain and exhilarate the audience with a collection that includes the last 5 decades of popular music, current songs on the radio and their original music. Not only do they entertain the audience, they also like to get them up on the dance floor. Emerald City will kick off Rally 'Round Greenville at 8 pm Friday, September 19.
A third stage will be added this year – a singer/songwriter stage featuring; Greg Schroeder, The Travis Parker Band, Cast Shadows, Cherish Lee, Carter Hulsey, Ryan Reid, Lane Thomas and Ed McGory.
The Sunday line-up will be announced soon. VIP tables, VIP experience tickets and vendor applications are available at rallyroundgreenville.com. The event is funded in part with Greenville Hotel/Motel tax revenues and organized by the Greenville Convention and Visitors Bureau. This year's stage sponsors include Bud Light, Fritz Industries and Lake Point Medical Center.