Local News
Child abuse prevention classes offered
Sep 6, 2014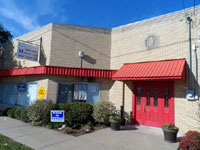 The Fannin County Children's Center has scheduled two free classes for adults to learn how to recognize and report child abuse. The 90-minute class is designed for parents, teachers, day care workers, coaches, Sunday School teachers and others who volunteer or work with children.

The class will cover the signs of child abuse and how to make a report to authorities. Participants will also get to read real life scenarios in which they might find themselves and formulate a plan of how to respond appropriately. Certificates of completion will be given out at the end of class.

The class will be offered twice in September at the center at 112 West Fifth in Bonham. On Sept. 8 and Sept. 30, it will be from 5:30 to 7:00 pm. There is no charge but seating is limited and reservations are required. To reserve a spot, contact Tara at the center at tara@fanninccc.org or (903) 583-4339.

The Children's Center's mission is promoting safety and improving the lives of abused and neglected children. Offering free child abuse prevention classes is one of the ways the center lives out this mission. Classes are offered at no charge, thanks to generous donors.

Center staff are also available to come to a school, day care center, church or other youth serving organization to teach the class. To schedule a class at your site, contact Sandy Hood at sandyh@fanninccc.org or (903) 583-4339.