Lifestyles
Jerry J. Hopson, DDS, of Bonham serves as Vice President of Texas Dental Association
Jul 15, 2014
AUSTIN ó Dr. Jerry J. Hopson of Bonham was recently elected by his peers to continue his service as vice president on the 2013-14 Board of Directors of the 8,800-member Texas Dental Association (TDA). This is Dr. Hopsonís third year of a 3-year term.
Dr. Hopson, a general dentist, received his Doctor of Dental Surgery degree from the Baylor College of Dentistry in 1978. He received his Bachelor of Science from Texas Christian University in 1974.
He is an active participant in all 3 levels of the organized dentistry tripartite system, which includes the North Texas Dental Society (NTDS) (local), the TDA (state), and the American Dental Association (ADA) (national). Dr. Hopson was nominated for the 2013 Texas Academy of General Dentistry Dentist of the Year Award. He has served as delegate or alternate to the TDA House of Delegates and has volunteered at the TDA Smiles Foundationís Texas Mission of Mercy and Donated Dental Services. He is a past president of the NTDS and is a fellow of the Academy of General Dentistry.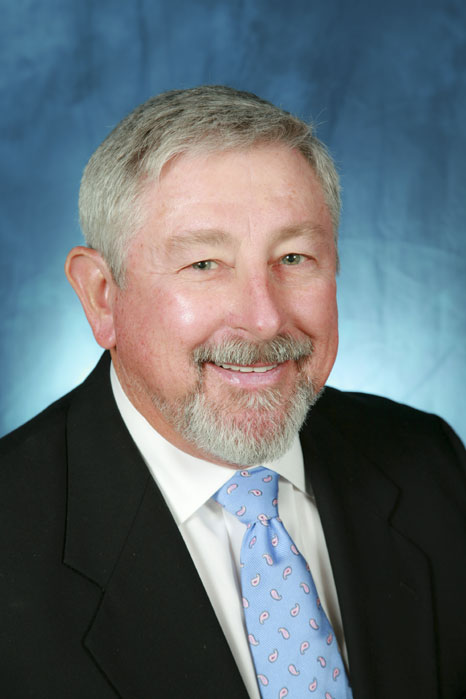 Dr. Hopson and his wife of 36 years, Deborah, have a daughter, Morgan. They are members of the First Baptist Church in Bonham. When Dr. Hopson is not in the office, he enjoys golf, tennis, racquetball, and motorcycling.
About the Texas Dental Association
Chartered in 1871, the Texas Dental Association (TDA) is the third largest state dental association in the United States. The Association has more than 8,800 members and is comprised of 26 local component dental societies grouped into 4 divisions across the state of Texas. The TDA is part of a tripartite affiliation with the American Dental Association at the national level and community dental societies at the local level.
The TDA Board of Directors, the executive body of the Association, is comprised of 15 voting members and 4 non-voting members. The executive director and the legal counsel also attend all Board meetings. The House of Delegates, the legislative body of the Association, is composed of 121 delegates representing the TDAís 26 component dental societies, members of the Board of Directors, the speaker of the house, and 1 student delegate from each of the 3 Texas dental schools.
The Associationís councils and committees serve as policy recommending agencies. Each of these is assigned to study issues relating to its special area of interest and make recommendations on these matters to the Board of Directors. Actions of the Board of Directors are either ratified or amended annually by the House of Delegates. The Associationís official publication is the monthly Texas Dental Journal. Published since 1883, it is the oldest continuously operating dental periodical in the Americas. The Association also publishes the TDA Today member newsletter and Smart Mouth, a patient publication, and maintains a website, tda.org. The TDAís central office in Austin, Texas, employs a full-time staff of 30 professionals managed by an executive director.