Front Page
Kathryn's Texas Kitchen
Jul 20, 2014
Gazpacho is a cold soup made up of raw vegetables. This soup is thought to be originally an Arab soup of bread, olive oil, garlic, and water that found its way to Spain and Portugal thanks to the Moors. It became a part of Andalusian cuisine with the addition of vinegar from the Romans. Every region has its own variety of gazpacho. It was especially popular with peasants and shepherds in the south of Spain.
This cold soup is especially good on a hot summer day. It can be served as an appetizer, an entrée, a side dish, or a tapa. My husband doesn't like cold soups, so I heat his on the stove. Whether you like gazpacho cold or heated, this is a delicious soup and a perfect use of tomatoes fresh from the garden.
Gazpacho with Cilantro Oil
Recipe adapted from Food Network Magazine, Sept 2013
6 servings
Ingredients
3 lbs tomatoes roughly chopped
½ large cucumber, peeled and roughly chopped
2 cups cubed day old Italian or French bread, crust removed (1/3 loaf)
2 cloves garlic
¼ cup sherry vinegar
1 cup extra-virgin olive oil
1 TB sugar
Kosher salt & fresh black pepper
Toppings
1 bunch fresh cilantro (about 1 cup)
1/3 cup extra-virgin olive oil
1 lemon halved
Kosher salt
½ large cucumber peeled & finely chopped
1 small red Thai chili pepper finely chopped
Other Items Needed
Measuring cups and spoons
Cutting board
Chef's knife
Large bowl
Blender or food processor
Plastic wrap
Serving bowls and spoons
Instructions
Combine the tomatoes, cucumber, bread, garlic and vinegar in the large bowl. Toss well. Working in batches transfer to a blender and puree until smooth and thick. With the motor running slowly add the olive oil and puree until incorporated. Add the sugar, 1 tsp salt, and pepper to taste. Pulse to mix. Transfer to a large bowl. Cover with plastic wrap and refrigerate until cold.
Rinse out the blender. Add the cilantro, olive oil, ¼ cup water, ½ lemon, and sugar. Puree until smooth. Season with salt.
Combine cucumber, chile and juice from remaining ½ lemon in a bowl. Season with salt and toss.
Divide the soup among bowls. Drizzle with cilantro oil and top with cucumber-chile mixture.
Kathryn's Texas Kitchen shares a recipe for those with gardens or a farmers market.
Until next time…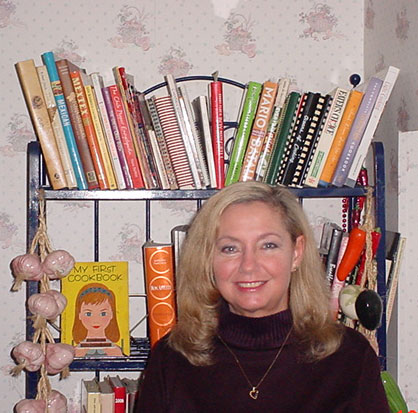 Bon appétit!