Lifestyles
Quilt Hop attracts quilters, quilt lovers
Jul 26, 2014
Quilters and quilt lovers have their plans all sewn up for this weekend because the 2014 Bonham Quilt Hop began Friday, July 25 and continues Saturday, July 26.
The event kicked off Friday afternoon at 1:00 p.m. with quilt displays at eight locations around Bonham, showcasing historic, antique, and contemporary quilts, including quilts from the National Quilt Museum in Paducah, Kentucky.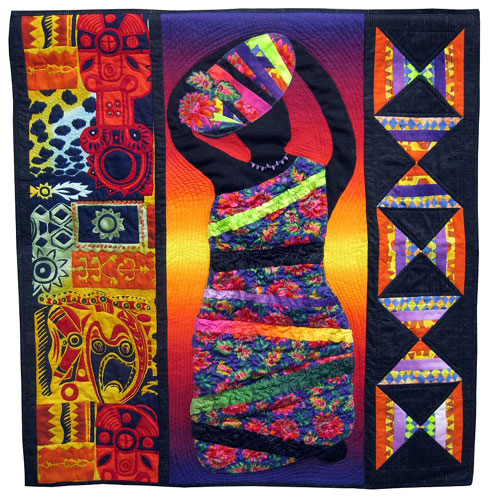 She Dances by Karen Boutte
Visitors will also have a chance to shop in the vendor area, see demonstrations on new quilting techniques and projects, or play a round of Fat Quarter Bingo.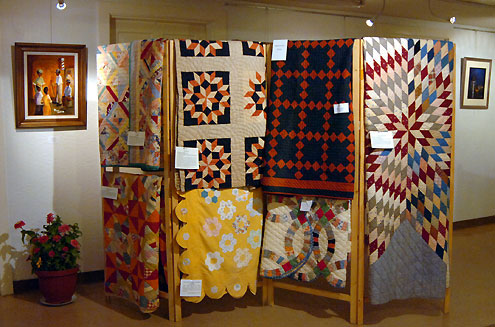 Quilts on display at Creative Arts Center
Activities on Saturday kick-off at 9:00 a.m. and continue throughout the day until 4:00 p.m. A free shuttle bus provided courtesy of TAPS will carry visitors to all eight locations including: Bonham Visitors' Center, Fannin County Museum of History, Fannin County Historical Commission, Bonham Public Library, Bonham Senior Center, Creative Arts Center, Sam Rayburn Library Museum, and the Bonham Civic Center (Armory). Guests who visit all locations are eligible to enter a drawing for quilt themed door prizes.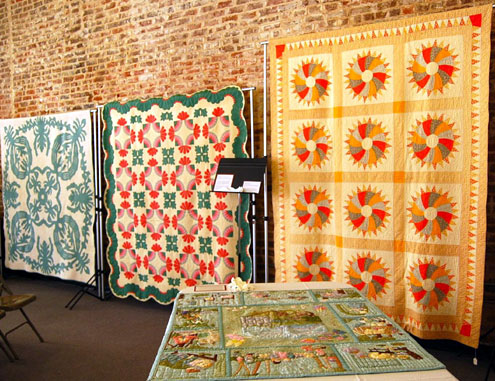 Quilts on display at Bonham Visitors Center
For more information, contact the Bonham Visitors' Center, 903-583-9830.
Remember to mark your calendars for this great event, July 25-26. So many quilts, so little time!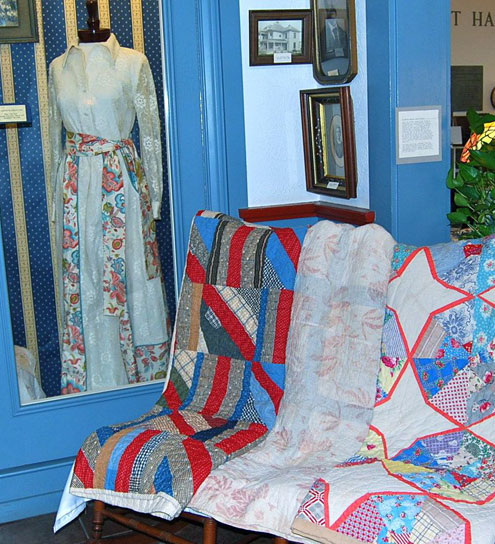 Quilts on display at Fannin County Museum of History