Lifestyles
'Dragonflies and Damselflies' to be discussed at Hagerman National Wildlife Refuge July 12
Jul 12, 2014
Dragonflies and Damselflies are the topic for Second Saturday at Hagerman National Wildlife Refuge on July 12. The program, given by US Fish and Wildlife Endangered Species Coordinator Omar Bocanegra, will begin at 10:00 a.m. in the Visitor Center meeting room at the Refuge. Second Saturday nature programs are free of charge and open to the public.
Bocanegra, based in the Arlington Field Office for US Fish and Wildlife, completed a Masterís thesis on the reproductive ecology of the Desert Firetail Damselfly. Following a photo presentation and talk, Bocanegra will lead a short field trip on the Refuge. Participants are advised to dress for walking through grass, and are welcome to bring cameras.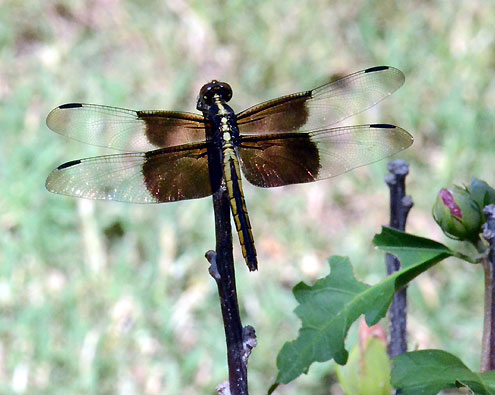 photo by Allen Rich
In addition, the Friends of Hagerman Nature Photo Club will meet at 12:30 p.m. on July 12 in the Audio Visual Classroom. The club is open to anyone interested in nature photography. There will be a program on resizing images for various applications and photo sharing; the theme for July is Butterflies. For more information, contact fohphotoclub@gmail.com.
photo by Allen Rich
Hagerman NWR is located at 6465 Refuge Road, Sherman. For more information see www.friendsofhagerman.com or call the Refuge, 903 786 2826.