Front Page
Sherman hosts 'Lights on the Lake' celebration
Jul 4, 2014
Sherman -- Thousands of people in the Sherman area left the pyrotechnics to the pros and filled Pecan Grove Park-West for an evening of great music, tasty food and fabulous fireworks.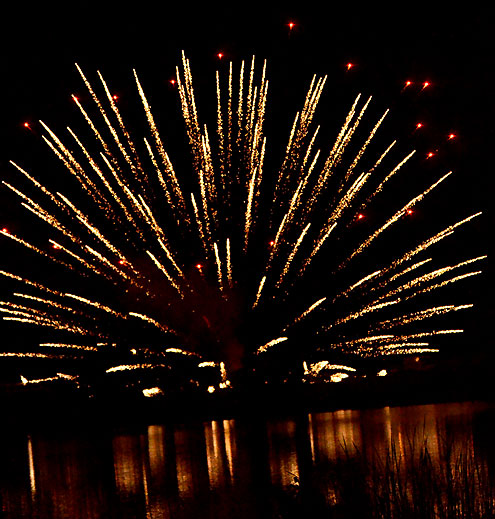 Fireworks reflect off Dean Gilbert Lake as the City of Sherman hosts its 5th annual Lights on the Lake celebration at Pecan Grove Park-West.
Sherman traditionally ushers in the area Fourth of July celebrations with a dazzling display on July 3 and Thursday was a perfect evening to let the kids play in an array of bounce houses before everyone grabs a hamburger and settles in for a little live music as a prelude to the pyrotechnics.
The Texas Gypsies, a hot combo that moves seamlessly from New Orleans jazz to old-time Texas swing tunes, entertained the large crowd with two energetic sets as the sunlight faded and then fireworks lit up the sky.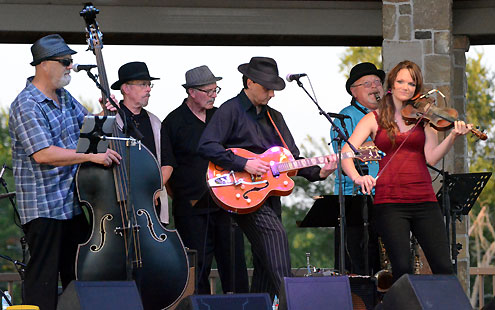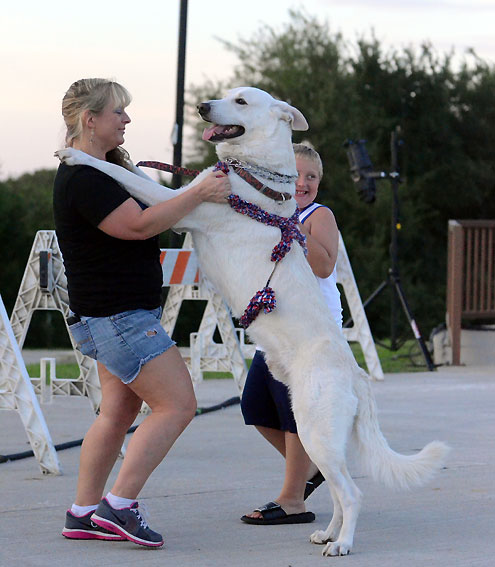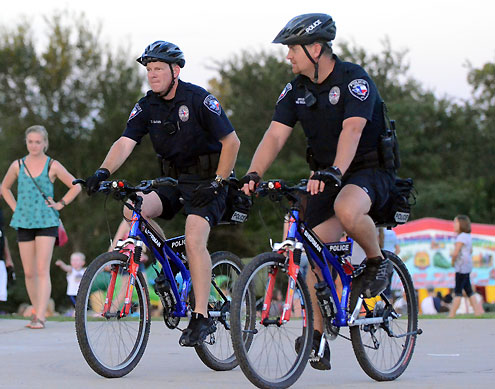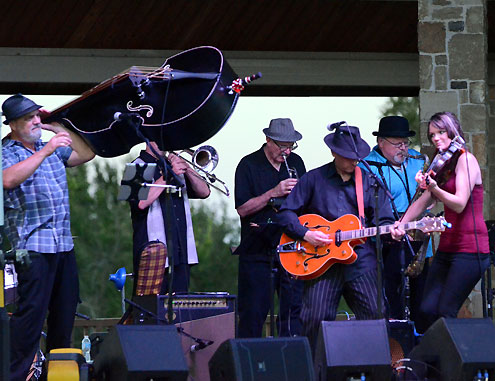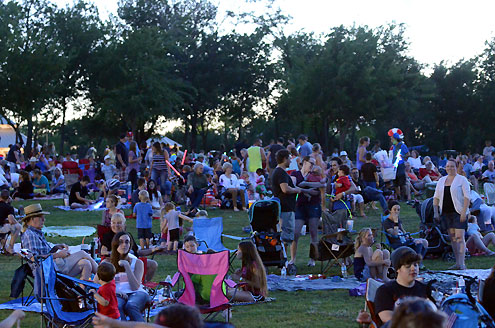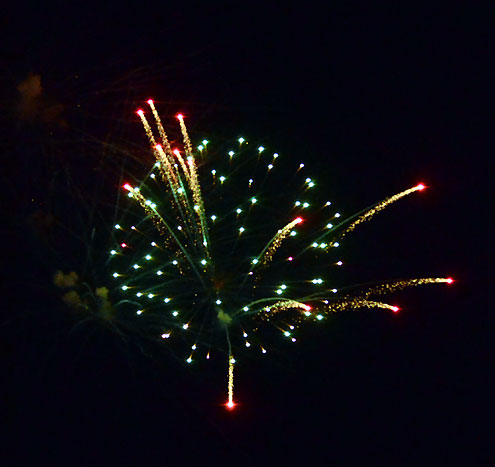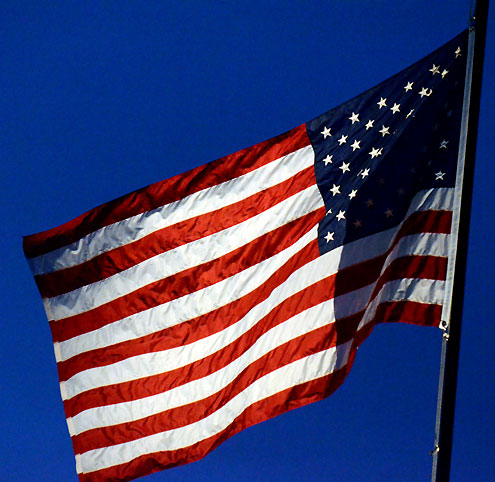 Additional "Lights on the Lake" firework photos to run in today's front page photo montage.