Local News
Fundraiser increases awareness of need for long-term SPCA shelter in Fannin County
Jul 14, 2014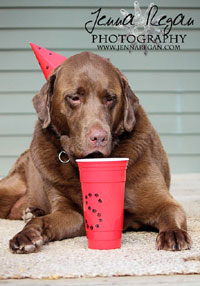 Bonham -- Seven to seventy; men, women, children and furry friends of all ages came out to support the Texoma SPCA on Saturday, June 28 at Granny Lou's Bed & Breakfast. The event was planned by the house pet of Granny Lou's, Sterling Self. Sterling used his 7th birthday party as a way to raise awareness for his Fannin County furry friends in need. The event was sponsored by Jenna Regan of Jenna Regan Photography (local equine & pet photographer) and Jenniffer Self (Owner / Innkeeper of Granny Lou's Bed & Breakfast).

"Currently, there is no county animal shelter, and tens of thousands of dollars are spent locally every month on euthanasia because there is no place to shelter these animals long-term," said Keira Brack, Co-Founder of the Texoma SPCA. "We are raising funds in order to build the SPCA rescue center in the heart of Fannin County; Bonham, TX in order to better serve the area."

The event not only generated awareness for this brand new organization, but funds through a raffle, silent auction items, & private donations. In total Sterling's 7th Birthday party raised $1525. Three pups were also available for adoption and one special pup was adopted at the event.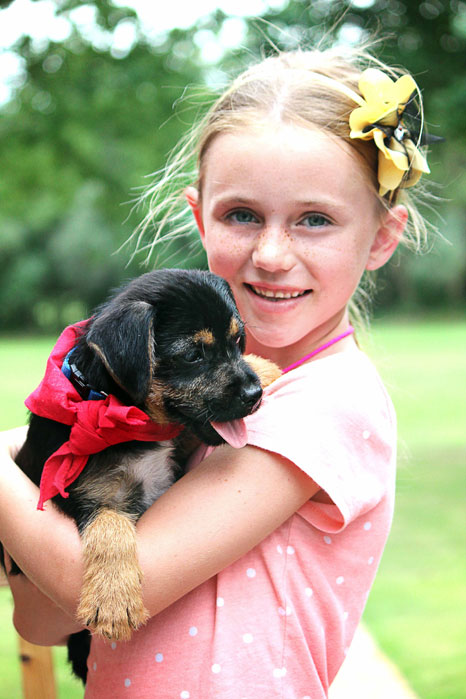 This puppy was adopted at the event. photo by Jenna Regan Photography
"We were thrilled by the turnout & will make sure that this is an annual event," said Jenn Self & Jenna Regan.
Brack was overwhelmed by the community's support and the adoption.
Brack stated, "Texoma SPCA concentrates, not only on the rescuing of animals, but also on rehabilitation, in order to increase their potential to become adopted. We don't believe in simply leaving animals alone in kennels to live out their days. Like family, they need continuous interaction with other animals and human beings."
Brack truly backs up this statement. As of January 2014, 76 animals have been rescued & placed in forever homes. They have also provided aid, spay & neuter to over 130 dogs & cats.
(L-R) Keira Brack, Co-Founder of the Texoma SPCA, Jenna Regan of Jenna Regan Photography; and Jenn Self, Owner / Innkeeper of Granny Lou's Bed & Breakfast
Sterling believes in the "FUN" in fundraiser as there were goodies, refreshments & festivity for all guests to enjoy. He was thrilled that his local friend & proprietor of the Breakfast Stop, Wayne Moore volunteered to cook amazing hot dogs for all guests. His favorite band from Dallas featuring Linda & Larry Petty popped in for a two-hour patio side performance. Local Artists Anne Genung & Chris Cravens donated amazing animal oil paintings for the silent auction along with Cassidy & Sandy Barber.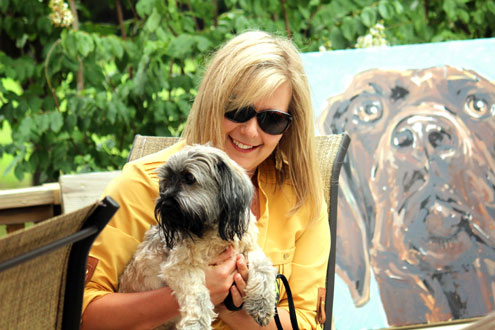 photo by Jenna Regan Photography
The event was a huge success and Sterling made sure that all guests knew that Texoma SPCA is an independent organization that is NOT privately funded, NOR receives monies from any SPCA (including the ASPCA), The Humane Society of the United States, or any other animal rescue group as they are also independent organizations. NOR do we receive funds from federal, state, or local governments. We rely 100% upon the generosity of the public in order to operate.
To learn more about how to support the TEXOMA SPCA please visit www.texomaspca.org.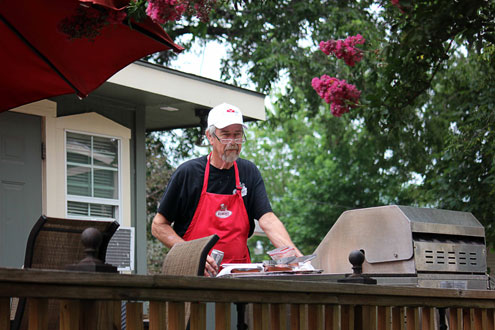 Chef Wayne Moore manned the grill for this special fundraiser. photo by Jenna Regan Photography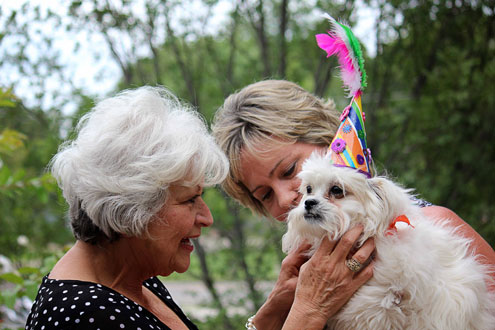 Kathy Self greets a party guest. photo by Jenna Regan Photography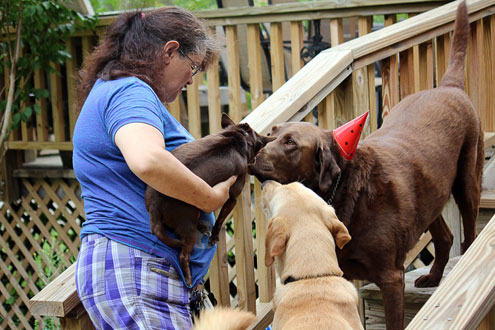 photo by Jenna Regan Photography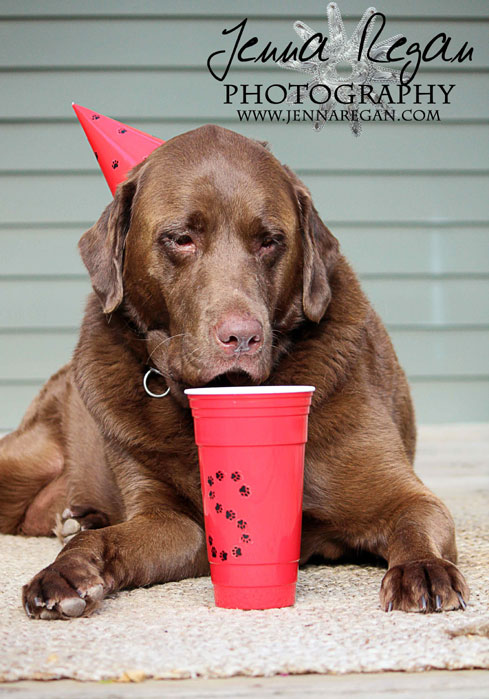 photo by Jenna Regan
photo by Jenna Regan Photography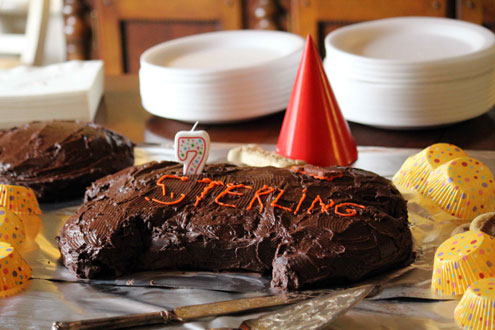 Sterling's birthday cake. photo by Jenna Regan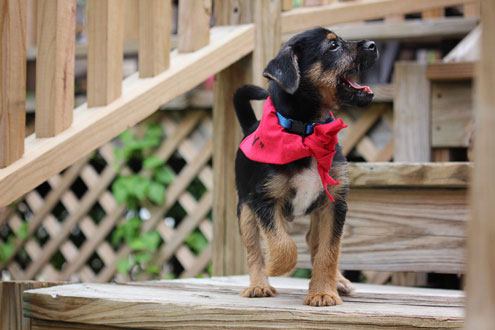 photo by Jenna Regan Photography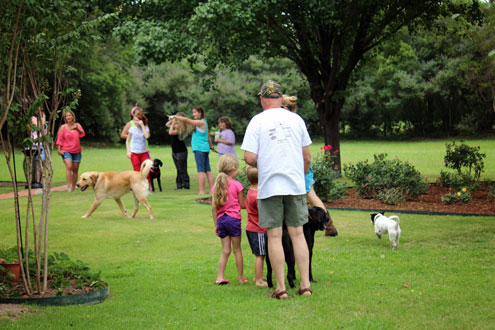 photo by Jenna Regan Photography