Local News
Sherman gears up for the 5th annual Lights on the Lake event
Jul 3, 2014
Make plans to attend the 5th annual "Lights on the Lake" Independence Day celebration presented by Landmark Bank, in conjunction with the City of Sherman, Thursday, July 3, 2014 at Pecan Grove Park West (3200 Canyon Creek Drive) in Sherman, Texas. This family-friendly event offers free live music and a huge fireworks show! Wrist bands may be purchased for $5 each allowing access to kids' activities (bounce houses, water slides and more!). Food will be available for purchase from a variety of vendors. Park gates open at 6:00 p.m.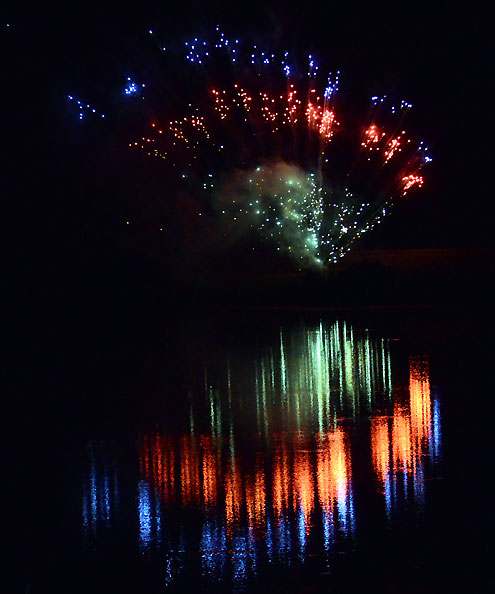 Fireworks reflect off the water at Sherman's Pecan Grove West Park during last year's "Lights on the Lake" event. photo by Allen Rich
The Texas Gypsies, an award winning band with a "unique and eclectic style & sound all their own," will perform live at the Pecan Grove Amphitheater beginning at 7:45 p.m. The fireworks show is scheduled to begin at 9:30 p.m.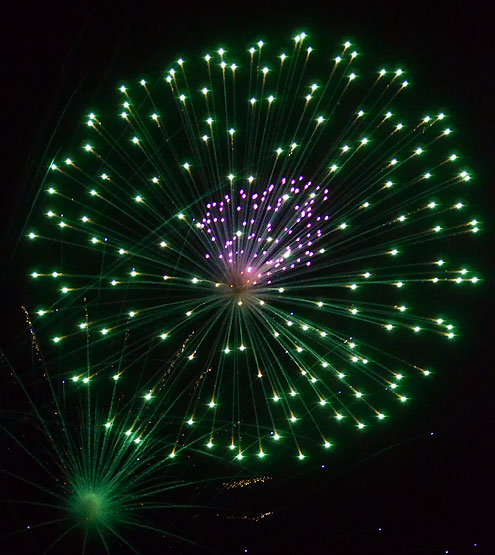 photo by Allen Rich
Parking near Pecan Grove Park West is extremely limited, so Texoma Area Paratransit System (TAPs) has once again partnered with the City of Sherman to provide free bus rides from off-site parking lots directly to the front gates of the park. This year's off-site parking lots will be located at Fusion Bible (previously known as Sherman Bible Church) and Faith Church. Expect a moderate walk through the park to get to the amphitheater and activities.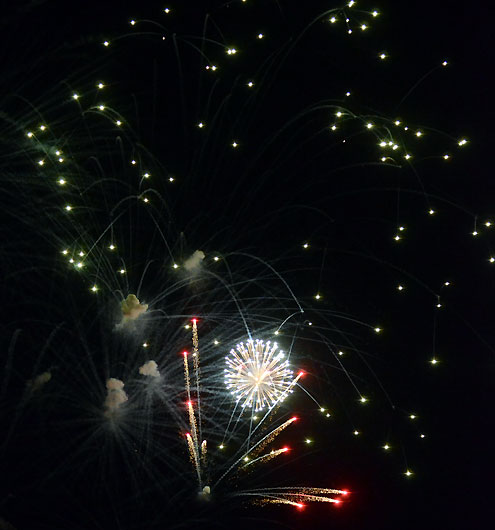 photo by Allen Rich
For more information contact the Sherman Tourism Department 903-892-7230.