Local News
Renowned collector Jack Bonds to speak at Creative Arts Center July 10
Jul 10, 2014
Jack Bonds has been collecting all of his life and adventure has been part of that passion. Whether he's researching art of the ancient Caddo Indians or searching for artifacts in the wilds of New Guinea, Jack returns home with many interesting stories to pass along. A publisher and collaborator on numerous books, his Art of the Ancient Caddo is a beautiful photographic treatise on the art of that tribe, which dates back to the 8th century.
Jack is also a pawn broker and gemologist and his collections have been exhibited in Bonham and elsewhere. He returns to the Creative Arts Center at 7:00 p.m. on Thursday, July 10 to speak about his journey to Papua, New Guinea last fall. The region he explored took 23 flights, a 40-mile hike and a trip down river to reach - the type of excursion most people would shy away from. However, when he describes the fascinating and beautiful landscape, it is clear that Jack is at home anywhere.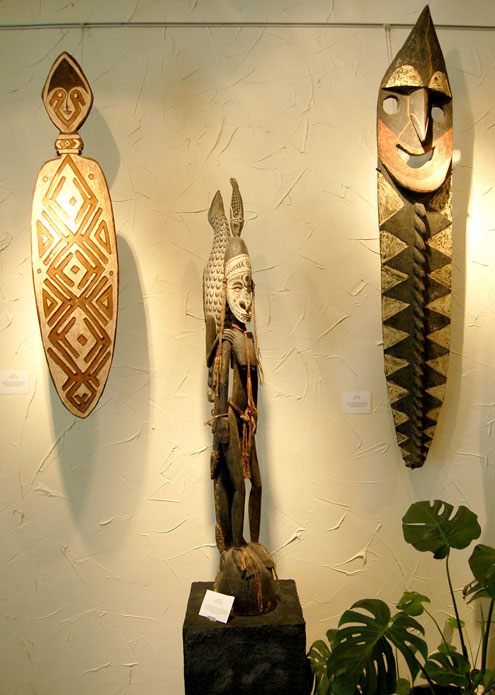 The photograph shows 3 items in Jack's collection from one of his trips to New Guinea.
The Lecture Series is free though donations are accepted. For more information, call the arts center at 903-640-2196.