Local News
Summer reading continues with Magic Show
Jun 30, 2014
The Bonham Public Library's Texas Reading Club is still in full swing this month, with many children already having met the challenge of reading 15 books. Entertainment begins on Tuesday, July 1 with the James Wand Secret Agent Magic Show. The performance will be 10:00 a.m. at the Family Life Center of the First United Methodist Church in Bonham. The program is free and open to anyone.
The Texas Reading Club is self]paced and fosters reading success by asking children to record titles of books that they read or the length of the time they spend reading each day. A tee shirt and beautiful certificate signed by the Texas governor will be awarded to each child who attains the goal of reading 15 books. Children who are too young to read can participate in the Texas Reading Club by recording titles of books that are read to them.
James Munton (a.k.a. James Wand) has performed his acclaimed Secret Agent Magic Show at schools and libraries throughout the United States. He has appeared on ABC, NBC and Fox News, National Geographic TV and has been featured in articles in the Washington Post and Wall Street Journal.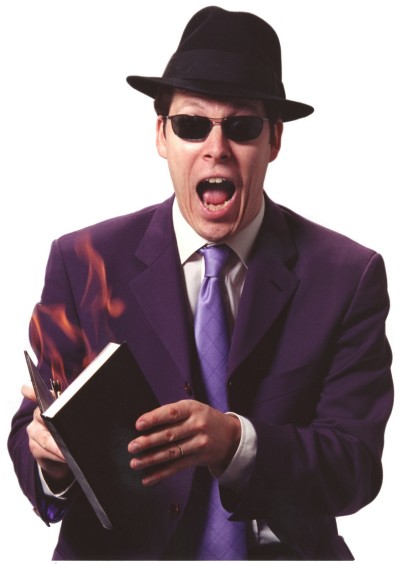 Born in London, England, James apprenticed with a local magician and after graduating from college, began performing professionally in 1992. His entertaining, wholesome family-oriented brand of entertainment has been a hit with children and adults ever since.