Local News
Bluestem Master Naturalists of Grayson County to offer seminar titled 'Invaders of Texas, a Citizen Program to Detect and Report Invasive Species'
Jul 21, 2014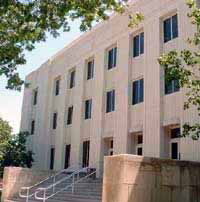 Sherman -- The Bluestem Master Naturalists of Grayson County will offer a seminar titled Invaders of Texas, a Citizen Program to Detect and Report Invasive Species. This seminar will be taught by Justin Bush, the Invasive Species Coordinator at the University of Texas at Austin Lady Bird Johnson Wildflower Center in Austin, Texas. Invaders of Texas will be offered Sunday, July 20, 1:00 p.m. – 5:00 p.m. at the Grayson County Courthouse, second floor assembly room, 100 W. Houston Street, Sherman, Texas.

The Master Naturalists encourage gardeners, ranchers and anyone interested in supporting our native prairies and foreststo attend this class even if they don't realize how invasive species affect us. There are invasives in both plant and animal world. They affect our farms, gardens, ranches, lakes, streams, forests and prairies. Because our food comes from farms, ranches,lakes and rivers, invasives affect the quantity and quality of your food.
Think about feral hogs. They're invasive. So are squash bugs that can consume a whole field of crops. Plants that grow too prolifically, whether native or non-native can crowd out prairies and pastures and that's what Justin Bush will focus on. Bush has extensive education and knowledge and can show us how to identify harmful plants and what to do about them. Bush attended the University of Hawaii at Manoa and Central Washington University, earning a Bachelor of Science degree in Geography and Land Studies. He is currently completing graduate studies in Geographic Information Systems at Portland State University where he has earned several certifications in project management and restoration.
In addition to his job at Lady Bird Johnson's Wildflower Center, Bush is currently Secretary of the Texas Invasive Plant and Pest Council. His complete dossier will be available at the seminar as he has been very active in identifying, documenting and controlling unwanted plants and animals.
The agenda for the seminar is as follows:

1:00 Welcome
1:15 General Concepts & Introductions
• Invasive Species: Definition, impacts & prevention
• Invaders of Texas Program: Background & basics
2:15 Break (5 minutes)
2:20 Invaders of Texas Program Logistics
• Website tour and user accounts
• Field preparation data collection & entry
• Digital imaging & data validation
• Online data entry
• TX Invaders mobile application
3:00 Regional Invasive Plant Identification
4:00 Selected Sentinel Pest Network
4:45 Closing and evaluations.

Advanced training or continuing education hours available for master naturalists and master gardeners.