Entertainment
Hundreds attend Save Lake Fannin Benefit
Jul 5, 2014
Ivanhoe, Texas -- The Save Lake Fannin Benefit was held at Homestead Winery in Ivanhoe, Texas Saturday, June 21, 2014 from 4:00 p.m. - 12:00 a.m. Cristyn Manhart of Bonham, Texas, as well as the Lake Fannin Committee, organized the event in hopes that enough money could be raised to help bring the countyís beloved Lake Fannin back to life.
Lake lovers from all over Fannin County attended the event for some great BBQ, musical entertainment, motocross and to support the cause, with ages ranging from 1 to 100 as they began flowing in the door around 4:00 p.m. that afternoon. Entry fee was $20. By 6:00 p.m., over $1000 had been made from entry fees alone.
Many sponsors from the Fannin area helped support the event such as Fannin Bank, Legend Bank, Cole Title Co., McCraw Oil, Kwik Check, Bonham Quick Lube, Chubbís Liquor, and Patís Pump Service. Several vendors also helped support the cause: KFYN 104.3 The River, Mr. Brisket BBQ, Bob Utter Ford, Plexus, as well as Homestead Winery.
The crowd started picking up around 7:30 p.m. Musical performers included Charlie and Austin Manhart, Colton Gilbreath, Chase Stanford Band, and the biggest musician of the night, Chris Knight. Charlie and Austin Manhart played several crowd favorites, while Colton Gilbreath brought some original work to the stage.
The countyís popular Chase Sanford Band played several cd hits that the crowd enjoyed with also the new announcement of yet another Chase Sanford Band album to air at the end of this year.
In between sets, Dan Weeks from Maneuver Motorsports performs his notorious air stunts that wowed the crowd and an exciting raffle for a Meet and Greet with Chris Knight was also held. A live auction for the benefit also brought in over $1000 with sales of two custom made Knives, 2 Walmart Gift Cards, a Homestead Winery Weekend Getaway and a 6-string acoustic guitar signed by Chris Knight.
As the sun began to set on the longest day of the year, Chris Knight, for the first time ever in Ivanhoe, Texas, arrived on stage. He played several crowd favorites from his newest album Little Victories and several old-time sing alongs such as "Framed," "It Ain't Easy Being Me," "Love" and ".45."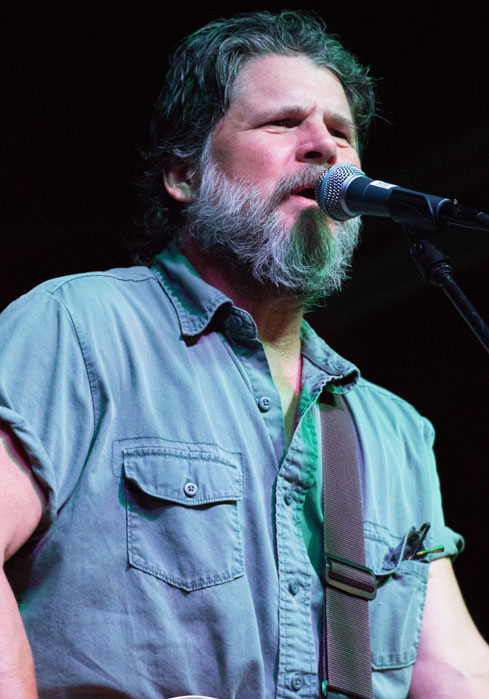 Chris Knight photo by Jana Summers
By the end of the night, over 300 people had come through the gate for the benefit.
The Lake Fannin Committee would like to thank all sponsors, vendors, musicians, volunteers and supporters for making this event and having it become such a great success. Without the love for the lake, it would soon dwindle back into the earth.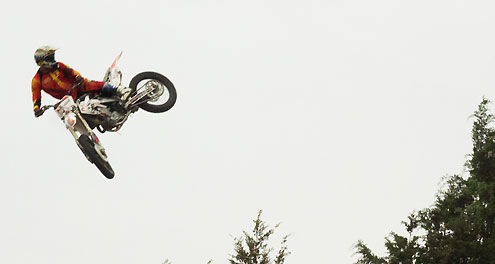 Dan Weeks of Maneuver Motorsports sails through the air. photo by Jana Summers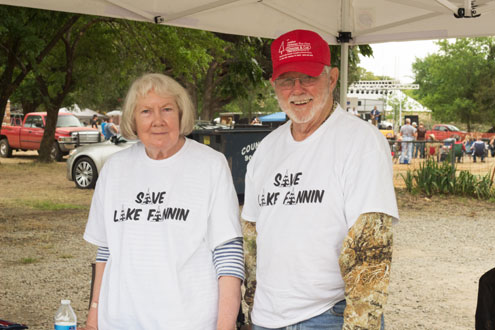 The Burtons were working the gate photo by Jana Summers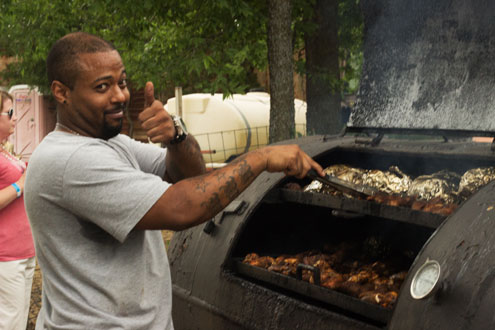 Mr. Brisket BBQ photo by Jana Summers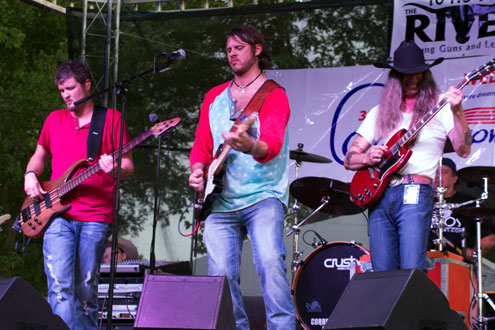 Chase Sanford Band photo by Jana Summers </center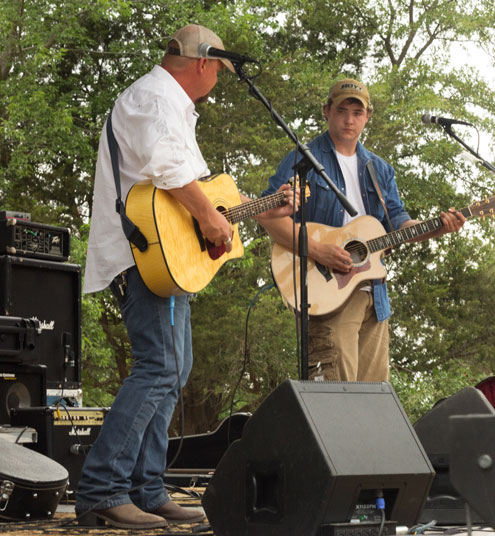 Charlie and Austin Manhart photo by Jana Summers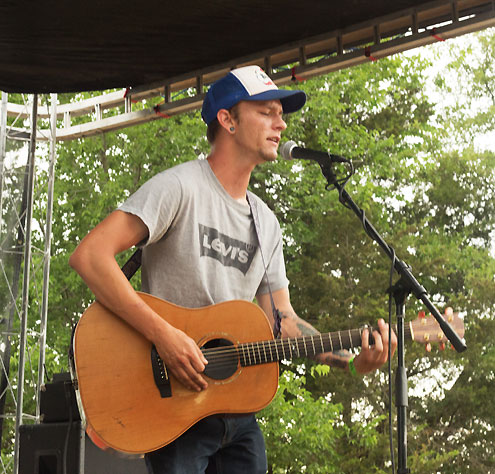 Colton Gilbreath photo by Jana Summers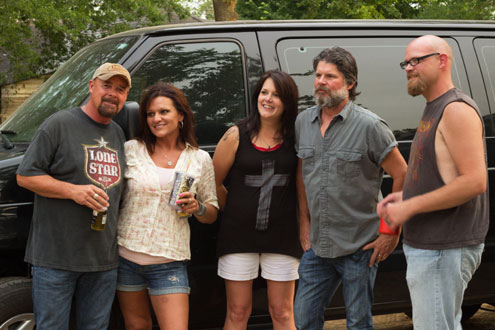 Meet and Greet with Chris Knight photo by Jana Summers