Entertainment
Plano hosts 5th Annual Shelby Car Show
Jul 5, 2014
Plano -- An amazing string of ponies came prancing into Plano Saturday as the Mustangs influenced by legendary automotive designer and racer Carroll Shelby galloped into town for the 5th Annual Shelby Car Show.
This free event featured 260 cars and thousands of spectators admired each vehicle as a band entertained the crowd with top-20 hits. You could tell this would be a special car show before you ever get parked because there were cars in the underground garage that could win most car shows in the state.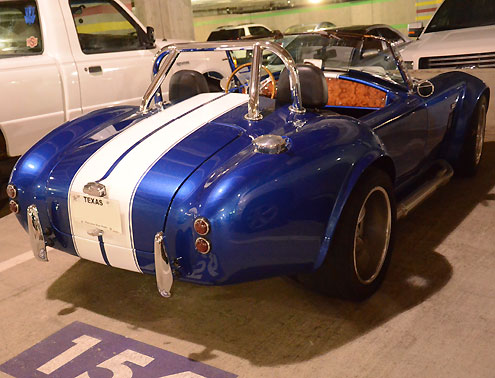 Carroll Shelby won Sports Illustrated's Driver of the Year award in 1956 and 1957 and, driving an Aston Martin in tandem with Roy Salvadori, Shelby took the checkered flag in the 1959 24 Hours of Le Mans. Today, however, Shelby is most revered for bolting a small-block Ford V-8 into a British two-seat roadster and creating the Shelby Cobra in 1962 and then turning out Mustang-based, high-performance vehicles -- Shelby Mustangs -- for Ford Motor Company.
A new 2015 Ford Mustang 50th Anniversary Edition was on display, courtesy of Ford Motor Company.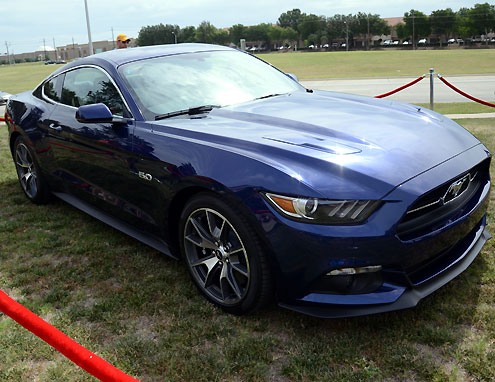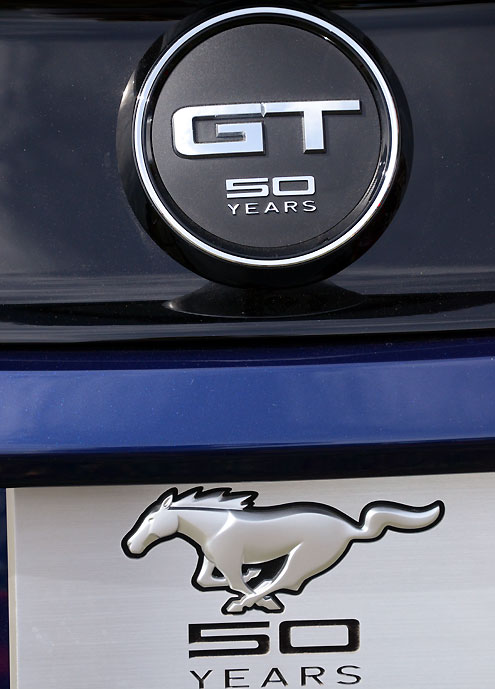 This popular car show featured Shelby Americanís latest vehicles, including the 624 HP Shelby GT/SC and the limited edition 50th Anniversary Shelby FIA Cobra. This annual event has become one of the largest Shelby shows in the Southwest.
2014 marks the 50th anniversary of the introduction of the FIA version of the small-block Cobra which would go on to dominate its racing class in the '60s.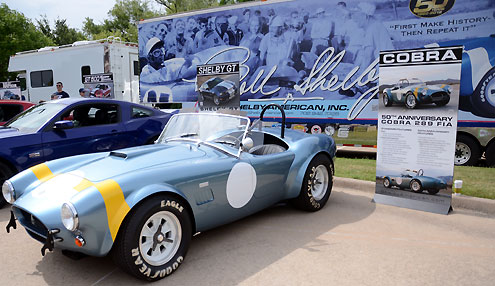 To celebrate this milestone, Shelby American is offering 50 limited edition Shelby 289 FIA Cobras. For more information, go to http://shelbyamerican.com/50thcobra.asp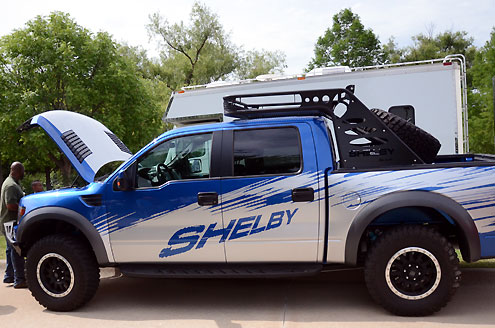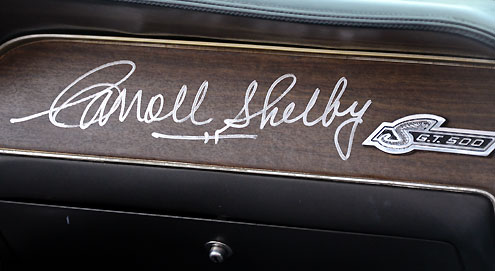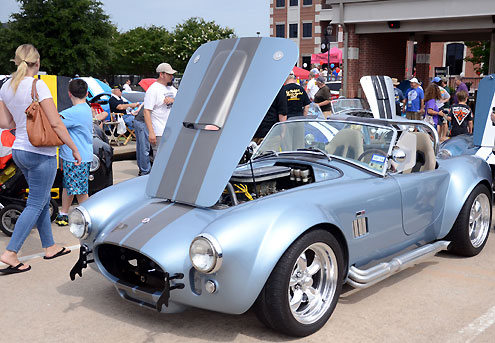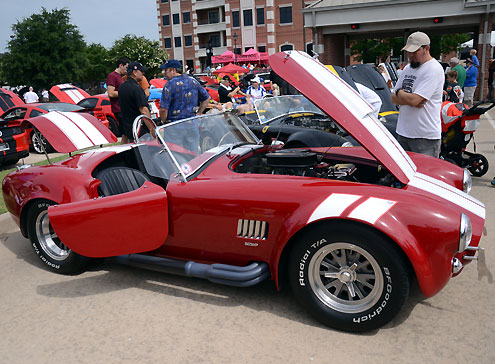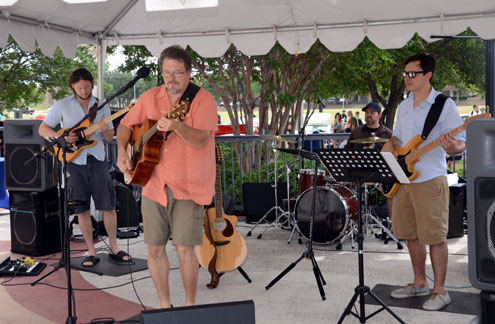 More photos - http://www.ntxe-news.com/artman/publish/article_90221.shtml