Lifestyles
2014 Quilt Hop to feature Paducah Quilts
Jul 26, 2014
Bonham -- This year the Creative Arts Center will feature a traveling Challenge Quilt Exhibit from the famous Paducah, Kentucky Quilt Museum during the Bonham Quilt Hop, July 26 – 27. The Pilgrim/Roy Invitational Quilt Challenge, named for Gerald E. Roy and the late Paul D. Pilgrim, is an annual quilt challenge. Promising talented new and nationally knownquiltmakers are selected by Gerald Roy to participate in the annual challenge. Using fabrics donated by the challenge's sponsors plus one fabric of the quilt maker's choice, quilt makers are asked to create unique and engaging wall quilts.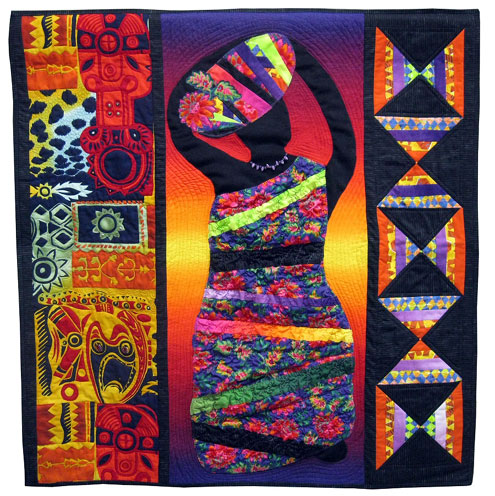 She Dances by Karen Boutte
After opening each year at the annual American Quilters Society Quilt Show and Contest in Paducah, Kentucky the quilts tour for one year. Following the exhibit's tour, the quilts are auctioned at the annual National Quilt Museum Benefit Auction. Auction proceeds support the conservation and preservation of the quilt collections at the National Quilt Museum.The Bonham Quilt Hop offers visitors an exclusive opportunity to view these unique quilts.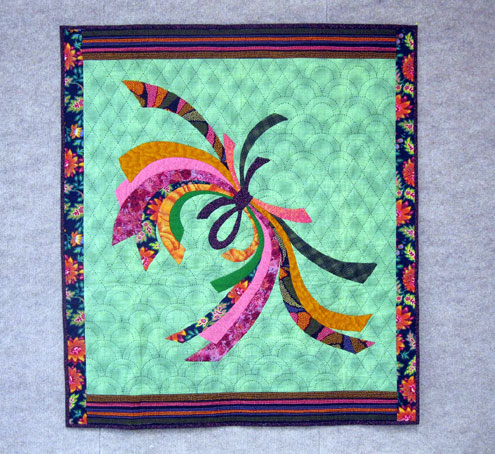 Noshi II by Chris Brown, Castle Pines, CO - green background, with what looks like scraps tied together
The Bonham Quilt Hop is a citywide celebration featuring quilt displays at eight different locations over two days, Friday July 26 and Saturday, July 27. Visitors can easily "hop" from location to location all day Saturday on a free shuttle bus provided courtesy of TAPS. Visiting all 8 locations qualifies you to enter a drawing for quilting-themed door prizes. In addition to the Creative Arts Center, quilts will be displayed at the Bonham Visitor's Center, Fannin County Museum of History, Fannin County Historical Commission, Bonham Public Library, Bonham Senior Center, Sam Rayburn Library Museum and the Bonham Civic Center. For more information on the Quilt Hop, go online to www.VisitBonham.com or contact the Bonham Visitor Center at 903-583-9830.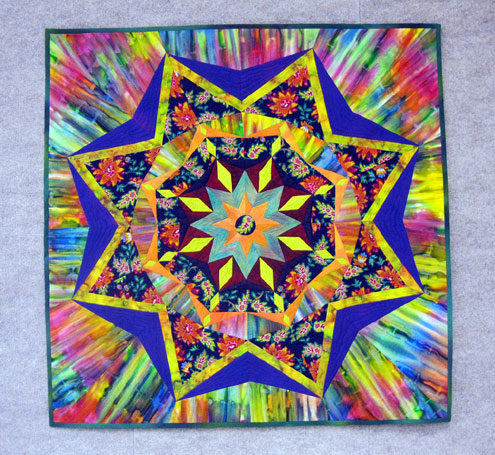 Libby 360 by Barbara Oliver Hartman - 8-pointed star design on tie-dyed background