Lifestyles
Greenville erects historical marker for Bankhead Highway
Jul 1, 2014
Greenville -- An historical marker was erected in Greenville recently commemorating the Bankhead Highway, the first coast-to-coast all weather road, which passed through Greenville beginning in the 1920s. The thoroughfare predated the famous Route 66 by several decades.
Historian and author Daniel L. Smith has been posting the signs along the route, which was also known as "The Broadway of America."
The Greenville marker was placed on the Corner Street Pub building on Lee Street, which is still a major artery.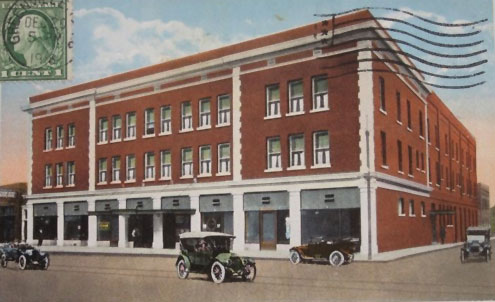 A Greenville post card featuring the city's Beckham Hotel boasted that it was on "The Broadway of America."
"We hope this will give people a sense of our place in history they may not have been aware of," said Greenville tourism director Milton Babb. "As people traveled this road, they would have been impressed as they entered the Greenville portion since at the time we already had brick streets all along Lee Street. Other portions of the Bankhead had only recently been converted from dirt roads."
Smith has written a book on the subject of the road and is the president of the Bankhead Highway Association. The Texas Historical Commission is also planning to highlight the route.