Lifestyles
Grayson College Culinary Institute has opportunities for you - learn more on June 17
Jun 16, 2014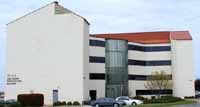 On Tuesday, June 17, Chef Rusty Weatherly will speak about the Grayson College Culinary Institute and how members of the community can participate in programs offered without being a regular college student. This is a free educational program sponsored by P.I.E. (Partners in Education). It will start at 12:10 p.m. and end at 12:50 and be held in the Texoma Council of Governments Eisenhower room, 1117 Gallagher Dr in Sherman.

As always, participants are welcome to bring a lunch to eat during the program and free pie, water and coffee will be available.

P.I.E. programs are offered free to the public, monthly February through November and part of a partnership of Texas A&M AgriLife Extension, Texas Health Presbyterian Hospital - WNJ, Grayson County Home Hospice and the TCOG's Area Agency on Aging.