Front Page
Fannin County Relay For Life held May 31
Jun 3, 2014
Bonham -- As Relay For Life of Fannin County came to a close Saturday night, everyone had a different reason to take one final lap around the oval of luminarias. For some, it was to honor a grandmother they never even knew because cancer shortened her life; for others it was to cherish the memory of a loved one or friend gone much too soon. Maybe it was to support the 1.5 million Americans who will diagnosed with cancer this year. But everyone had one thing in common; in some way, all families are affected by cancer.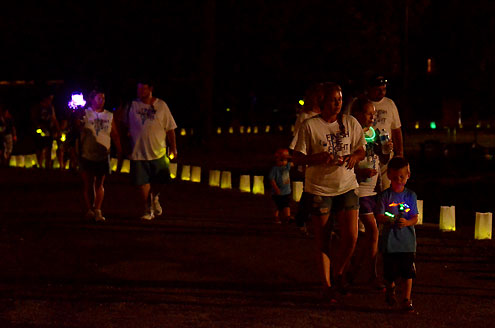 This year's Relay For Life was held May 31 at the Bonham Civic Center under the direction of event chairs Jennifer Flippo, and Joe and Beverly Herndon. Following the opening ceremony at noon, the main stage featured nonstop action from 1:00 p.m. until 11:45 p.m.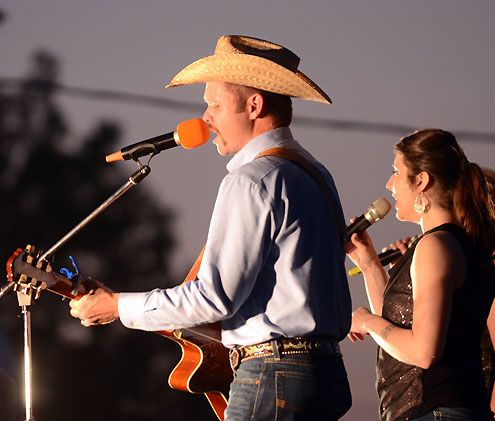 Cody and Logan Maxwell
A dozen fundraising teams, including Brookshires, Fannin Bank, Glaser Family Charitable Foundation, Morning Star Academy and Northside Church of Christ were set up south of the main stage.
Luminarias decorated with the names of cancer survivors as well those who lost the battle with cancer were lit at dusk, adding a solemn note to the final walk around the track. But everyone who participated are part of a worldwide effort to raise funds for research and increase awareness of cancer prevention and early detection.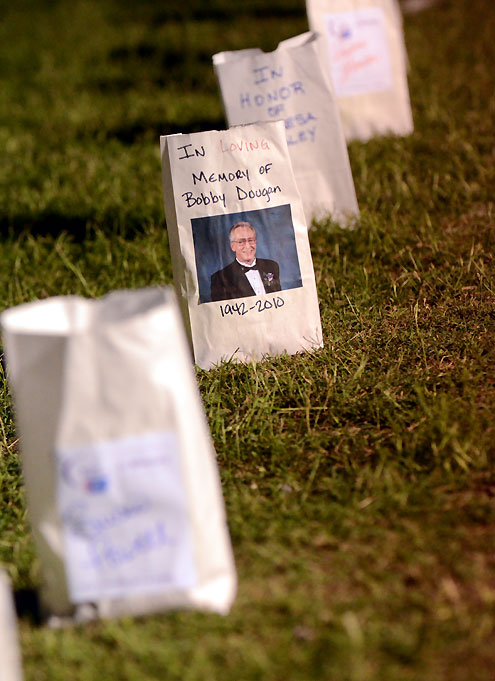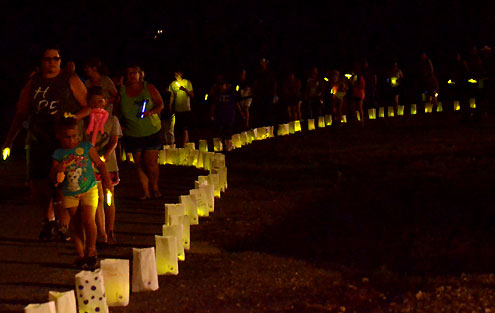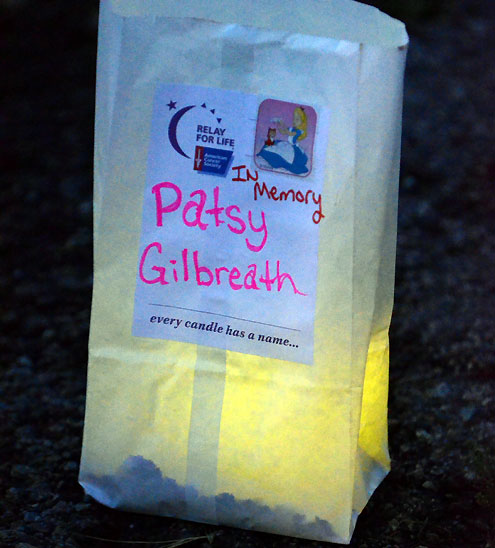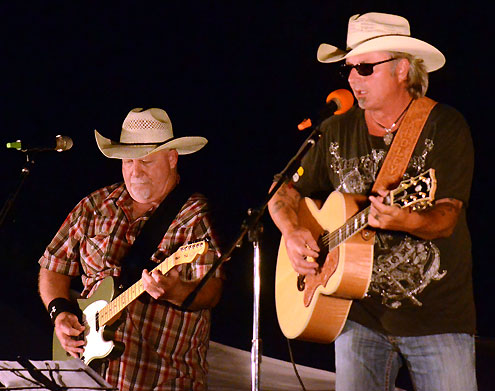 Jerry Audley (left)