Front Page
Run for the Hills...5K mud race benefits Grayson County fire departments
Jun 2, 2014
Denison -- This event gets better every year and the third annual Run for the Hills attracted a record 524 participants who jogged, crawled, slid and splashed all the way to the finish line of the five-mile obstacle course at Honey Run Ranch next to Loose Wheels in Denison Saturday, May 31.
Run for the Hills is a full day of good fun for a great cause with proceeds going to benefit the 19 volunteer fire departments in Grayson County. Each of the volunteer fire departments hope to be able to upgrade equipment when they receive several thousand dollars from this event.
In the inaugural 5K mud and obstacle race in 2012, 300 runners showed up. The second version of this event in 2013 attracted 450 participants. On Saturday, 524 runners were individually timed on this challenging course.
Afterward, a post-race public shower, courtesy of Denison Fire Department's ladder truck, allowed participants to freshen up before enjoying the day's other festivities.
Run for the Hills is as much a party as it is a race, with bands performing all day on the outdoor stage at Loose Wheels.
Run for the Hills is a registered 501(C)3 organization. Donations are tax deductible.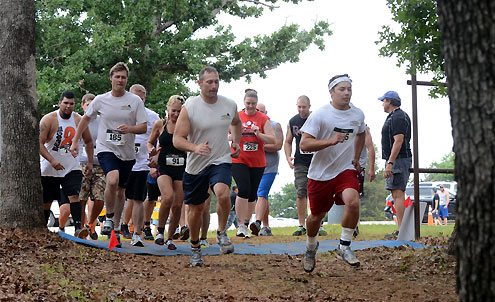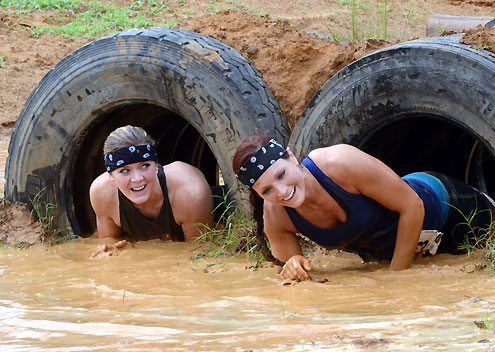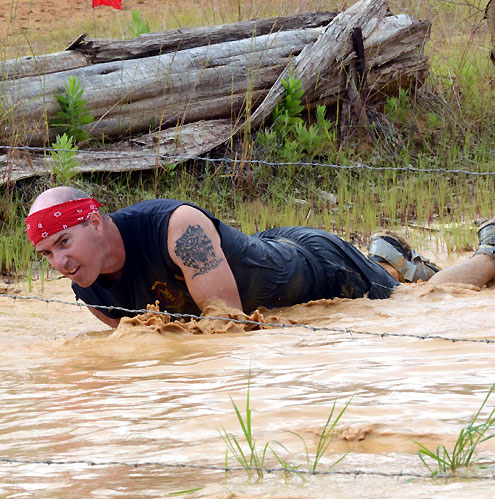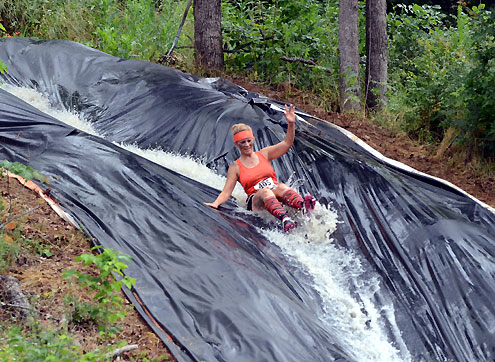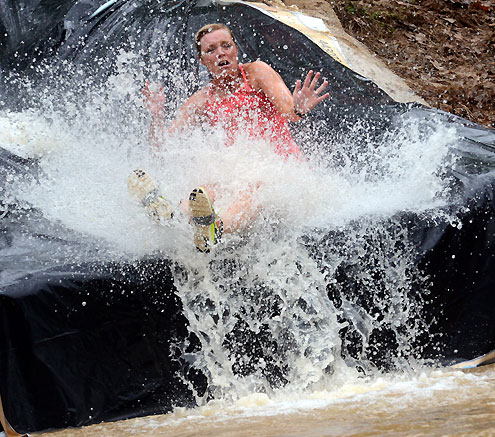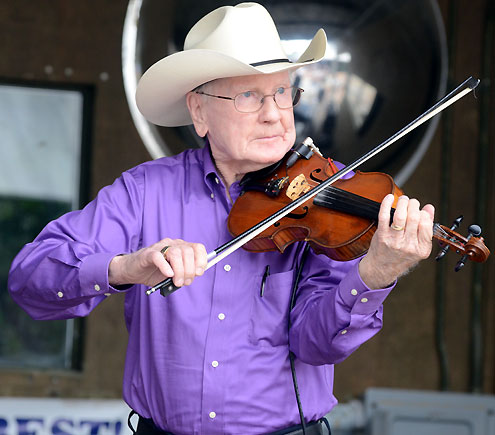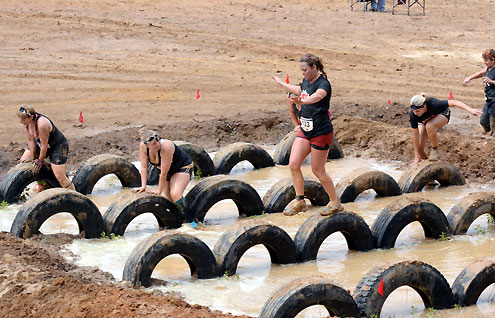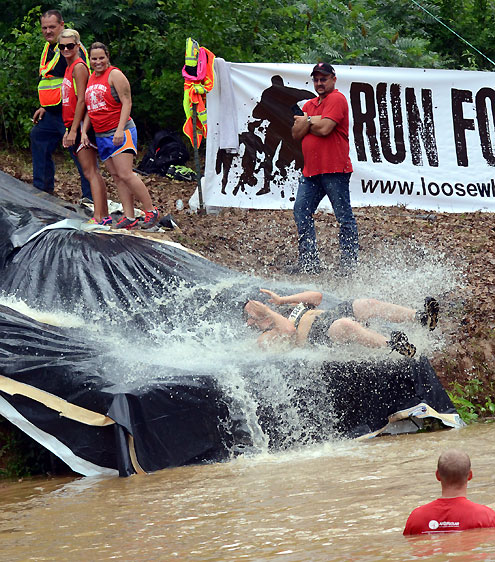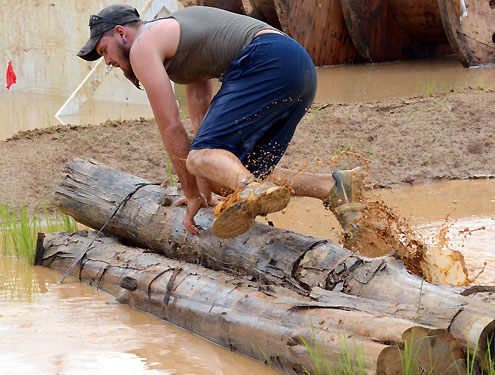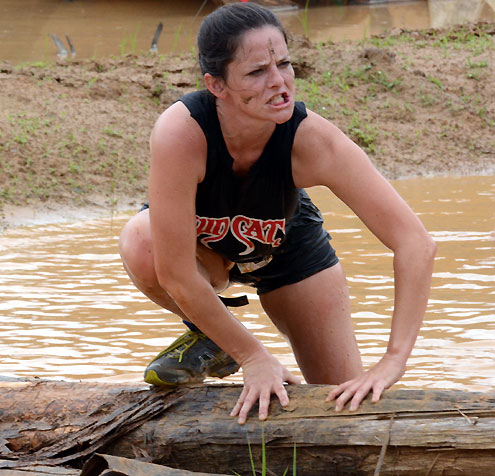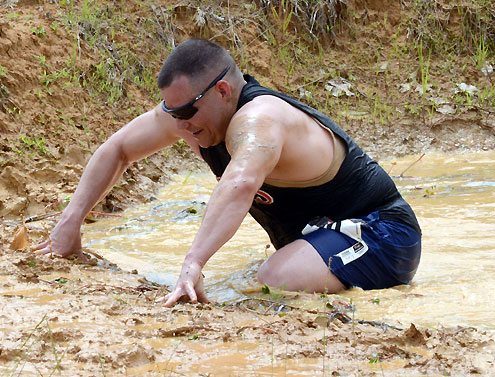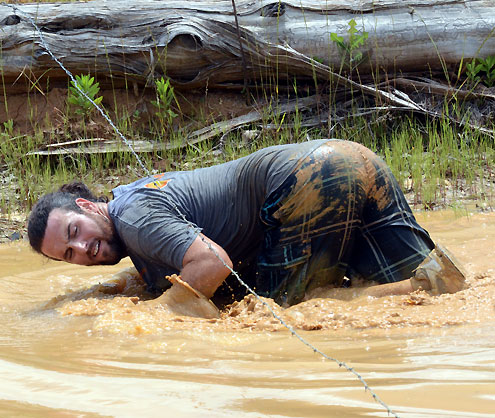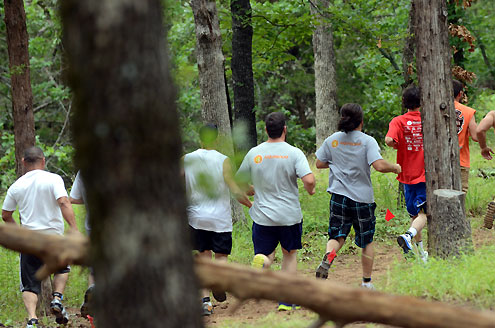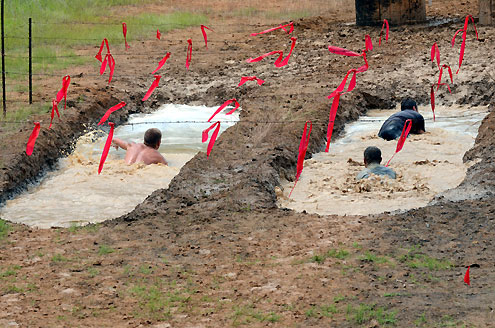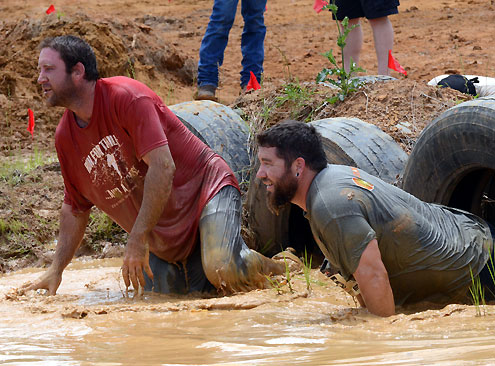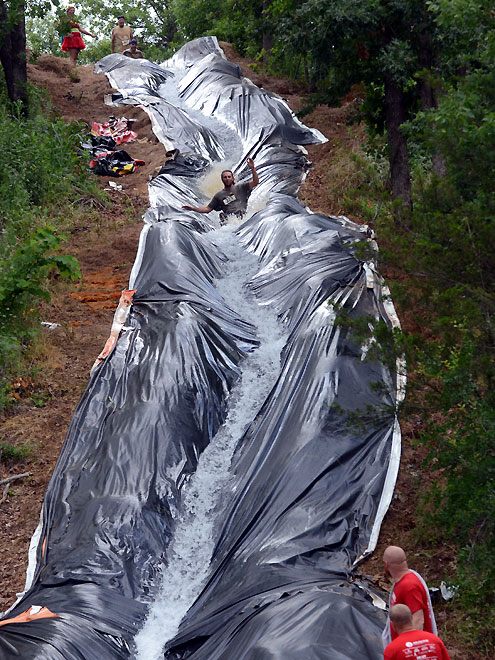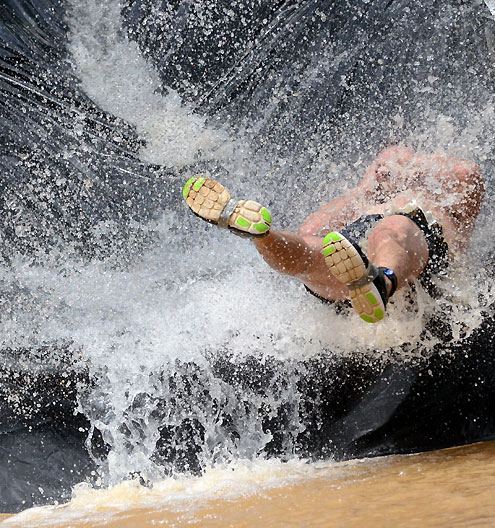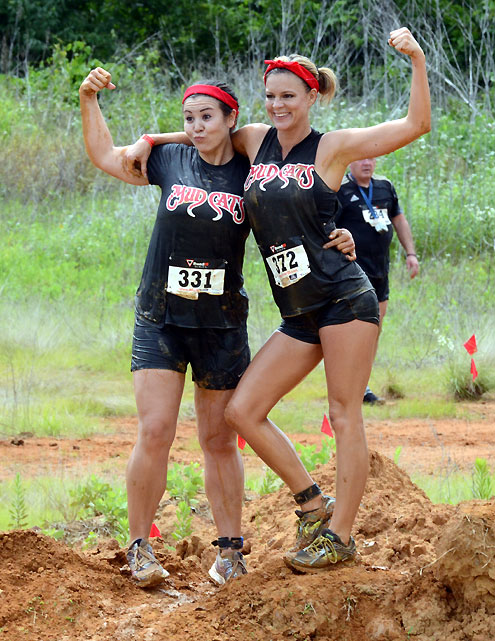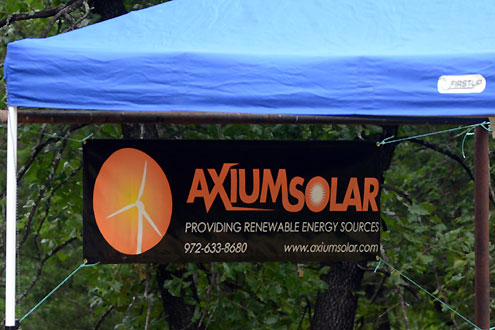 more photos in today's photo montage