School News
Morning Star Academy expands through 6th grade
Jun 27, 2014
Bonham -- They have a saying at Morning Star Academy to explain the phenomenal growth of this non-denominational Christian school: "God has to be a part of this."
Morning Star Academy has been one of the true success stories in Fannin County this year and the story is about to get even better; as its first year wraps up, Morning Star Academy is currently expanding to include programs for infants aged six weeks all the way through 6th grade.
"We started the year with 30 kids," says MSA Director Brandy Burns. "Now we are up to 90 kids and exploding."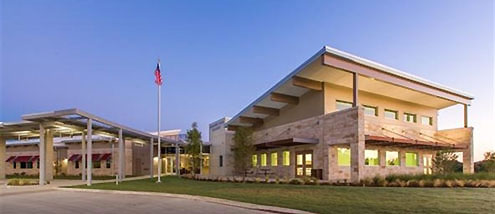 Initial plans called for Morning Star Academy to enroll children six weeks old through first grade in the 2013-2014 school year and then add one additional grade level each school year.
"We quickly realized that plan would limit families," Ms. Burns states, "so we are currently enrolling students through sixth grade. We would love to continue growing with our kids, but much of this depends on continued growth."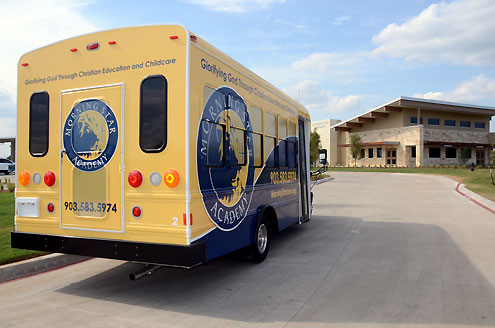 The community quickly embraced Morning Star Academy, as evidenced by a benefit golf tournament that raised $13,000 and another benefit at Easter that brought in $7,000. Since the facility opened debt-free, all the money raised at these two events goes for scholarships. The next fundraiser will be a rummage sale June 7 from 8:00 a.m. until 2:00 p.m.
"The tuition is reasonable, but so much of that is available through scholarships," explains Burns.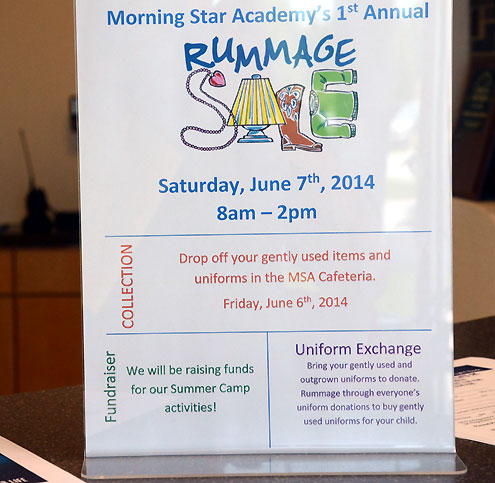 The latest construction work at Morning Star Academy will result in a gymnasium, an art room, a music room, a science lab and an extra classroom.
The summer program will prove to be popular with area youth, as Discovery Camp offers a mix of fun and academics.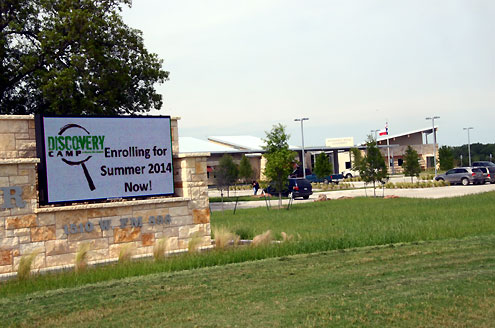 The summer curriculum could include culinary class, fashion design and engineering if there is enough demand. Two splash days and a field trip each week are included. A new P.E. coach will be hired this summer to set up basketball, soccer and jogging programs.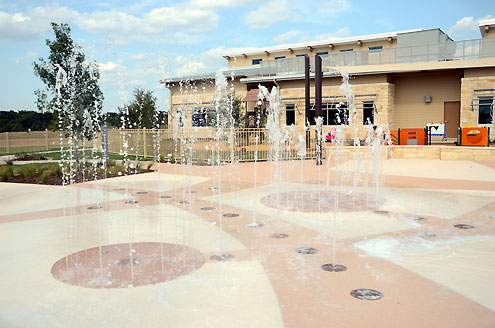 Morning Star Academy is conveniently located approximately 25 minutes from the Sherman-Denison area and 30 minutes from Durant. There isn't an educational facility in Texoma that compares to this state-of-the-art school that will now provide a unique learning experience for children six weeks old through sixth grade.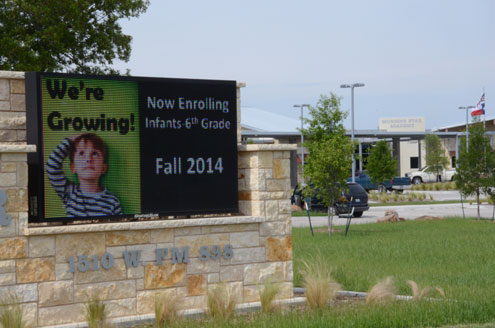 Burns says that this wasn't only a very successful first year at Morning Star Academy; it was also a lot of fun for the staff and the students.
"We enjoy what we do," remarks Burns, "and the kids pick up on that."
For more information, please visit www.MorningStarLions.org