Front Page
Denison hosts Memorial Day Parade
May 27, 2014
Denison -- Historic downtown Denison is always colorful, but Main Street was a sea of Red, White & Blue Monday as area residents honored local veterans participating in the 2014 Memorial Day Parade.
Escorted by Denison's Finest, the parade featured a marching band, vintage military vehicles, mounted riders and U.S. Representative Ralph Hall.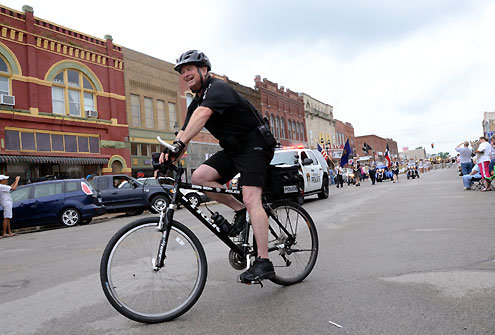 But most of all, the parade featured men and women of the armed services who embody this year's parade theme of Courage, Sacrifice, Freedom.
A float manned by US Navy Veterans won the Grand Prize of $200, 1st Prize ($150) went to Hella Shriners and 2nd Prize($100) was awarded to Billie Mosse Lodge.
Other awards included:
Motorcycle/Car ($75): Red River Valley MVPA
Equestrian ($75): NOVO1/Dialog Direct and their awesome goat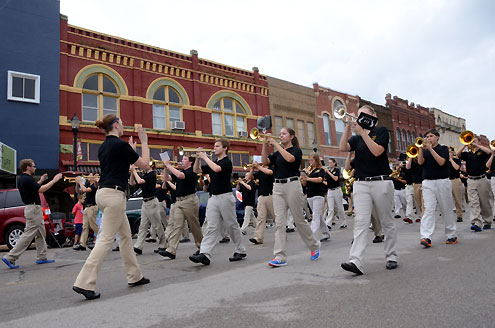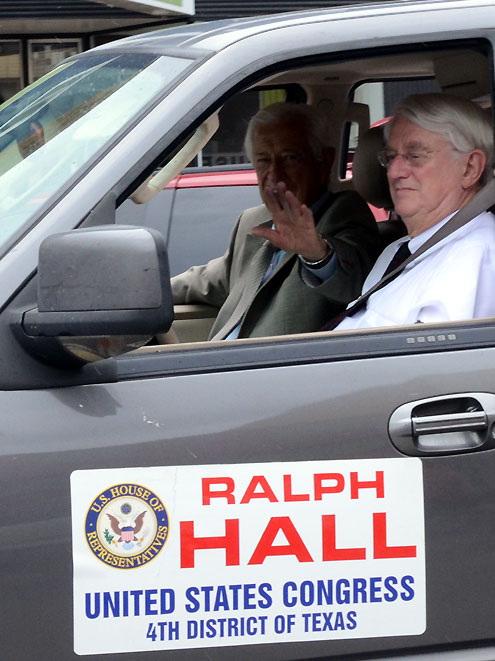 additional photos in today's photo montage - http://www.ntxe-news.com/artman/publish/article_89798.shtml