Front Page
Kathryn's Texas Kitchen
May 25, 2014
Crawfish are in season and are now available at many local supermarkets.
If you get them fresh you need to fix them the same day while keeping them on ice until you're ready to cook them.
The Louisiana Crawfish Farmers Association's contends that China purposely mislabels their crawfish with Louisiana Cajun names. Furthermore, the Association maintains that Chinese crawfish have certain health risks.
The U.S. Food and Drug Administration has banned chloramphenicol, an antibiotic that was found in foods. The Association asserts that chloramphenicol is often found in imported Chinese crawfish. In Louisiana, crawfish ponds and crawfish themselves are tested constantly while there is no known testing in China for substances banned by the U.S. Food and Drug Administration. So, I always feel safe when buying Louisiana crawfish. Just be sure and read the labels carefully before purchasing crawfish to be sure where they originated.
Crawfish Cakes with Cilantro-Lime Cream
Recipe adapted from Chile Pepper, February/March 2013
4-6 servings (12 patties), Zest Factor = Hot
Ingredients for the Cilantro-Lime Cream
¼ cup sour cream
1 TB cilantro, minced
½ tsp lime zest
1 TB lime juice
½ tsp Cajun seasoning
½ tsp cayenne powder
Ingredients for the Crawfish Cakes
1 lb cooked crawfish tails
3 cups soft breadcrumbs, divided use
½ cup mayonnaise
½ cup green onions, chopped
2 cloves garlic, minced
1 TB lemon juice
1 TB Worcestershire sauce
½ tsp cayenne pepper
1 tsp Fresno powder
1 tsp habanero powder
1 large egg, lightly beaten
3 TB vegetable oil
Other Items Needed
Measuring cups and spoons
Cutting board
Chef's knife
Medium mixing bowl
Whisk
Large spoon
Zip-top bag
Large mixing bowl
Shallow bowl
Large skillet
Tongs
Paper towels
Instructions
Add all the cream ingredients to the mixing bowl. Whisk together well. Transfer to the zip-top bag and refrigerate to chill.
Except for 1 cup of the breadcrumbs and the vegetable oil, combine all the remaining cakes ingredients in the large mixing bowl. Mix with your hands and shape into12 patties.
Heat oil in the skillet over medium heat. Cook the patties in batches for 3 to 4 minutes on each side or until lightly browned. Place on paper towels to drain. Serve with the cilantro-lime cream.
It's time to get on that grill again with Kathryn's Texas Kitchen.
Until next time…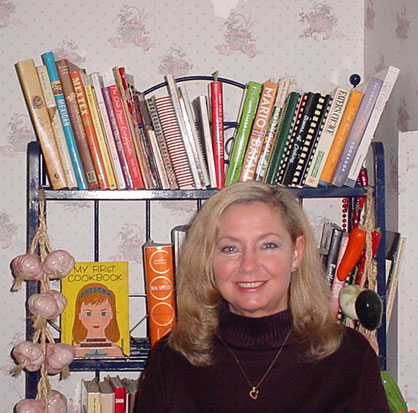 Bon appétit!