Lifestyles
Historical marker dedicated at Gober Garage
Jun 20, 2014
Gober, Texas -- A crowd of over a hundred family members and well-wishers were at the dedication of the Texas State historical marker for the Gober Garage on Saturday, May 17. The historical marker commemorates this vital community business which operated in Gober from 1933 until the late 1990s, providing maintenance and repair services for autos and farm equipment. The garage also served as a community meeting place for farmers taking a break from their fields.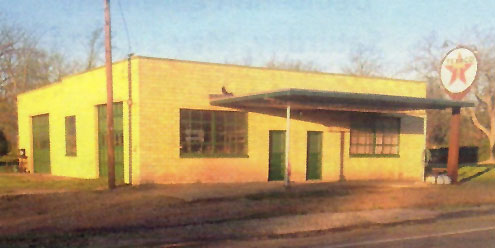 In 1945 John & Ruth Glover purchased the existing Gober Garage from Vernon C. Shive. In 1956 a new building was completed. The Gober Garage continued as a vital part of the community. It operated on "farm time," which was sun-up until sun-down, six days a week. By the cash register was a box of small books called tickets, the first evidence of the credit system. Patrons who purchased gas, parts or repair services would simply say "put it on my ticket." Accounts were settled by the month and at times credit was extended on repairs to farm equipment until the crop was harvested.
The ceremony on Saturday began with an invocation Rev. Kevin Davis, who noted that the historical marker not only honored the past but spoke to the future of the Gober community. The "Star Spangled Banner" was played by great-grandsons of John & Ruth Glover.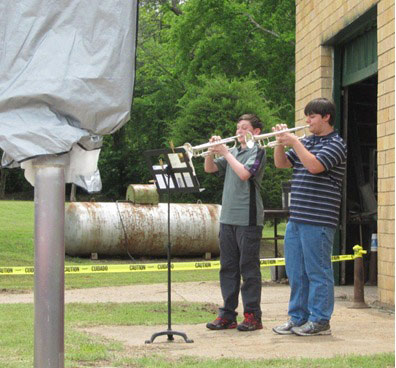 Tom Thornton of the Fannin County Historical Commission explained the mission of the County Historical Commission and welcomed the crowd, and Larry Standlee, Historical Marker Chairman of the Fannin County Historical Commission, introduced State Senator Bob Deuell from Greenville, who spoke briefly about the importance of the Texas Historical Commission's marker program.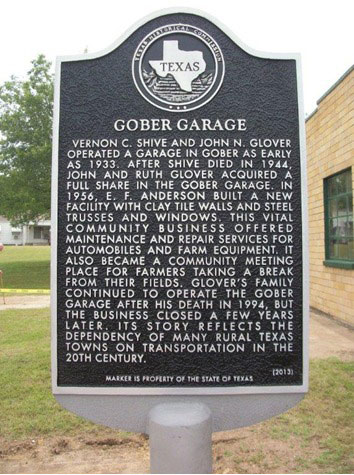 John Glover and his sister Jean Young unveiled the marker, and John Glover spoke of the history of the garage. The benediction was provided by Vernon Shive.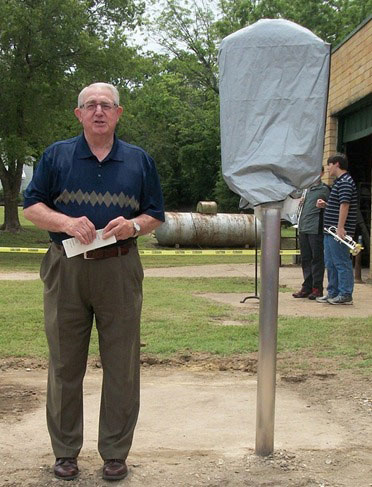 Numerous family members of the Gober and Shive families were present.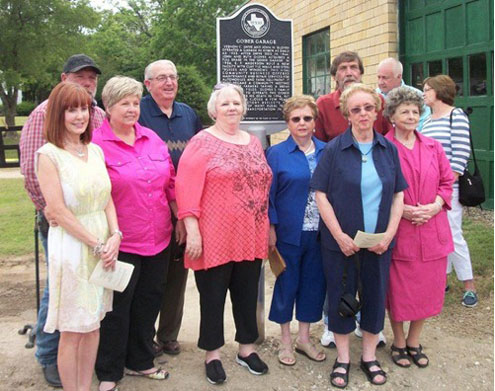 More information on the Gober Garage, as well as information on the more than 100 historical markers in Fannin County, can be found on the website of the Fannin County Historical Commission at www.FanninCountyHistory.org.