Local News
National Safe Boating Week, May 17-23, 2014
May 18, 2014
TULSA, Okla. - The Tulsa District U.S. Army Corps of Engineers (USACE) is teaming up with the National Safe Boating Council and other boating safety advocates across the U.S. to promote safe and responsible boating during National Safe Boating Week, May 17-23, 2014.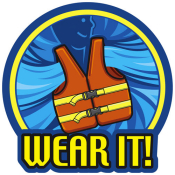 National Safe Boating Week is the official launch of the 2014 Safe Boating Campaign. This yearlong campaign promotes safe and responsible boating and the value of life jacket wear by recreational boaters.

Before casting off for a day on the water, boaters should take appropriate precautions. File a float plan with a friend or family, get a vessel safety check and take a boating safety course. Boaters should also check the weather forecast and make sure everyone onboard is wearing the correct type and fit of life jacket. Boaters can develop "boater's hypnosis" a condition in response to sun, wind, noise, vibration and motion, which causes fatigue and slows your reaction time. Combining this condition with alcohol or drugs greatly reduces your coordination, judgment and reaction time, which could lead to deadly consequences so please boat sober.

"Throughout the year hundreds of people drown or die in boating accidents and the majority of the deaths could have been prevented," said Pam Doty, National Water Safety Program Manager for the U.S. Army Corps of Engineers. "We want you to come out and enjoy your national lakes and rivers and return home safely, so please wear a life jacket and boat friendly."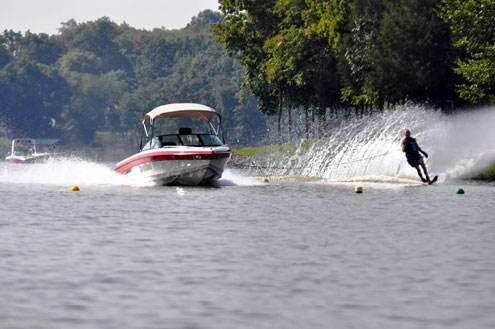 The U.S. Army Corps of Engineers is the nation's largest provider of water-based outdoor recreation, managing more than 420 lake and river projects in 43 states and hosting more than 370 million visits per year. With 90 percent of these recreation areas within 50 miles of metropolitan areas, the Corps of Engineers provide a diverse range of outdoor activities close to home and to people of all ages. For more information on Corps of Engineers recreation sites and activities, visit www.CorpsLakes.us.
Tulsa District Water Safety Facts
Tulsa District USACE Drowning Statistics:
∑ Two drownings this fiscal year (Oct. 1-Sep. 30) for Tulsa District U.S. Army Corps of Engineers.
∑ In fiscal year 2013 there were 16 drownings at Tulsa District Corps Lakes.
∑ Eighty eight percent of victims were males.
∑ Thirty one percent of victims were ages 19-35; Twenty five percent were 13-18 years old.
∑ One hundred percent of victims did not wear a life jacket.
∑ Nineteen percent were Hispanic victims.
∑ Fifty six percent accidentally entered water and drowned (entered water to retrieve boat, ball, fell from dock, fell from boat, etc.)
∑ Eighty eight percent of drownings occur between May-September. Seventy five percent of drownings occur in June-July.
∑ Sixty nine percent of drownings occur on Friday-Sunday; Fifty percent of them after 5:00 p.m.
∑ Alcohol was a factor in nineteen percent of the fatalities.
Water Safety Messages
ō Learn to swim well and know your swimming ability.
∑ Accidents happen; prepare by learning to swim well enough to make it at least 40 yards. When a non-swimmer unexpectedly falls into deep water there is a gasp reflex that causes the victim to ingest water and that in turn causes panic; the victim can quickly, and quietly, go under.
∑ Ninety three percent of people who go swimming canít swim more than 40 yards, if at all. Swimming in natural waters is different from swimming in a pool, and swimming ability decreases with age. If you canít swim the length of a pool, you canít make it across a lake.
∑ Rangers will share information provided by the Tulsa Chapter of the American Red Cross with visitors about where to find swim lessons in their community.
ō Wear a life jacket.
∑ By providing time to be rescued, it will help ensure you survive an unexpected fall into the water. An adult can drown in 60 seconds. It takes a strong swimmer 10 minutes to put on a life jacket after entering the water.
ō Safe boating
∑ Take an approved boating course. Many insurance companies offer discounts to course graduates. Call 918-847-2001 to find a free six hour classroom course near you or log on to www.okboated.com
∑ In Oklahoma, any person who is between ages 12-15 and operates any boat with a motor more than 10 horsepower, a sailboat 16 feet or greater in length, or a personal watercraft is required to successfully complete a boating safety education class.
Tulsa District annually logs more than 325,000 visitor hours at the lands and waters managed by the district.