Front Page
Bois d'Arc Dixieland Jazz Band performs at Creative Arts Center
May 16, 2014
Bonham -- Creative Arts Center's Music in the Garden series was meant for nights like Thursday night. Graced with blue skies, temperatures in the low 70s, friends settled in for an evening of spirited jazz music, courtesy of the Bois d'Arc Dixieland Jazz Band.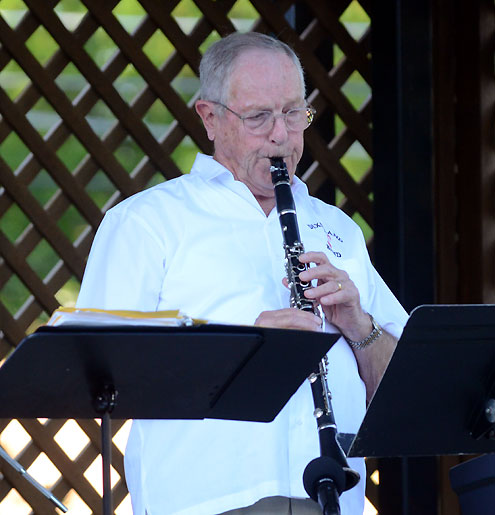 The is the second time the crowd at Creative Arts has enjoyed this band -- the first time was for Fannin County's first Cochon de Lait, or Cajun pig roast, in 2010.
Talent runs deep in this collection of gifted musicians and the audience relished the way this bands rotates turns in the spotlight. Whether it was vocals by Russell Armstrong, James Deaton's mesmerizing clarinet work on "Ain't Misbehavin'," a soaring trumpet solo by Kelly Fletcher or a dazzling trombone riff by Dick Eckstein, the appreciative crowd doled out numerous rounds of applause.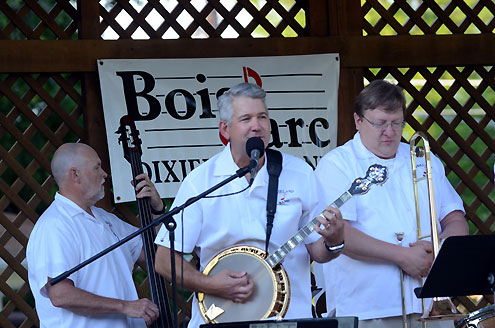 Up next in this series will be country music artist Jerry Audley performing Thursday, May 22, beginning at 7:00 p.m. Tickets for this show will be $5 at the gate.
Creative Arts Center is located at 200 West 5th Street in Bonham. For more information, please call 903-640-2196.