Front Page
Creative Arts Center's 'Music in the Garden' benefits Summer Camps
May 17, 2014
The Creative Arts Center Music in the Garden Series started off with a bang last week and continues this week, Thursday, May 22 at 7:00 p.m. with Jerry Audley, well-known regional country music artist. Tickets are by donation at-the-door only and are $5. Proceeds will benefit the Creative Arts Center Scholarship funds as the center gears up for Summer Camps. On Thursday, May 29, the 3rd Annual Tribute to Charlie Christian features Jim Toutz and the Starlighter Jazz Trio as well as Jazz Guitarist Phil Cristino and percussionist Lee Meier. Again, the show is at 7:00 p.m. and ticket price is only $2. BYO and join us for an evening of great Music in the Garden.
Summer Camps begin June 23-27. The center will offer Art, Theater and a Photography Camp - camp costs $60 per week or $100 if a child participates in two camps. In July, camp runs 14-18 and in August, the CAC once again offers Anime Camp for children at least 12 years of age August 12-15. Theater and Photography will run from 10:00 to noon and Art from 1:00 p.m. to 3:00 p.m.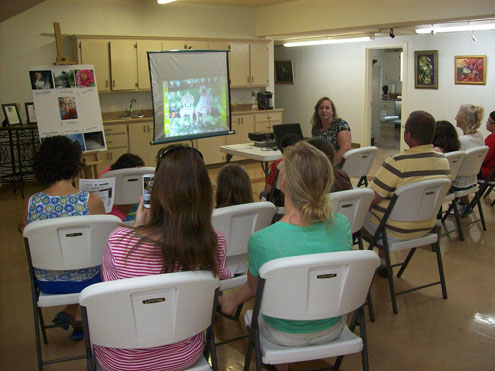 Give your kids a great place to go this summer to learn and have fun. For more information, call 903-640-2196.