Local News
Diabetes numbers on the rise
May 30, 2014
Sherman -- According to the Centers for Disease Control (CDC), the number of people with diabetes has increased by 3 million in 3 years to a new high of 24 million. This means that almost 8 percent of people in the U.S. have diabetes. Almost a quarter of people over 65 years old have diabetes. In addition, 57 million people have pre-diabetes, which means they are at very high risk for developing diabetes. In Grayson County alone the numbers of persons with diabetes have risen from over 8.7% of the adult population in 2004 to 11.5% in 2011 and is projected to be 23.2% by 2040 at the current rate.
Are you or someone in your family at risk for type 2 diabetes? Your risk is higher if you are over 45 years of age, especially if you are over your recommended weight. You are also at higher risk if you are less than 45 years of age and have any one of these risk factors: physically inactive; have close relatives with diabetes; are a member of high-risk ethnic populations such as African American, Latino, Native American, Asian American, or Pacific Islander; have delivered a baby weighing over 9 pounds; have high blood pressure, high cholesterol and/or triglycerides, polycystic ovary syndrome, tests indicating your body is not handling glucose well, or a history of vascular disease.
If you think you are at risk, ask your doctor or clinic for a fasting blood glucose test. Then, make sure you understand the results when they come back to you. Ask for a copy, and keep that copy somewhere so you can find it and compare future results.
If you are told your results indicate you do have pre-diabetes, is there anything you can do to reduce your risk of developing diabetes? The Diabetes Prevention Program showed the answer is "yes." By walking 30 minutes daily for 5 days each week at a moderate speed and losing 7 percent of your body weight, 58 percent of the people participating in this study did not develop diabetes.
If you know you have diabetes and you want to learn more about how to make sure you do the best you can by keeping your blood glucose in the range recommended by the American Diabetes Association (70 mg/dL to 130 mg/dL), ask your doctor or clinic for help finding diabetes self-management classes in your community. Doctors and other health care professionals can provide advice and medicines, but the person with diabetes has to manage it every day.
The Texas A&M AgriLife Extension Service has two low or no cost programs that can help you prevent and/or manage type 2 diabetes. One is Walk Across Texas, an 8-week program to help people establish a habit of regular physical activity. The other program is a 5-week low or no cost diabetes education program, Do Well, Be Well with Diabetes.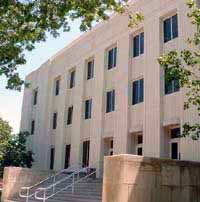 The next Do Well Be Well with diabetes class in Grayson County starts on Saturday, May 31 . The class will be held for five weeks from 1:30 p.m. to 4:30 p.m. each Saturday afternoon in the Grayson County Courthouse. The cost is $30 for the nine lesson series taught by dieticians, nurses, a pharmacist and a doctor. To register or for more information, call Joyce White, Grayson County Extension Agent at 903-813-4203 or email to ja-white@tamu.edu .

This class series is conducted through the Grayson County FCS Diabetes Coalition. Educational programs of the Texas A&M AgriLife Extension Service are open to all people without regard to race, color, sex, religion, national origin, age, disability, genetic information or veteran status.