Front Page
Whitewright honors fallen hero
May 12, 2014
Audie Murphy, one of the most decorated American combat soldiers in WWII, once said, "The real heroes of the war are those who never came home."
In a moving display of patriotism, downtown Whitewright was a sea of Red, White and Blue Saturday afternoon as hundreds of people paid their last respects to a local fallen soldier, PFC Christian Jacob "Jake" Chandler, a victim of the war against terrorism.
Services for Jake Chandler, a 2012 graduate of Whitewright High School, were held at Mullican-Little Funeral Home in Bells and afterward the lengthy procession stretched from Bells to Whitewright. Once in Whitewright, the procession passed under a massive U.S. flag displayed by the Sherman Fire Department. Patriot Riders' motorcycles spanned more than four city blocks as well over 130 bikes solemnly rolled through downtown Whitewright and then on to Oak Hill Cemetery at the outskirts of town where interment with full military honors was held.
"It's enough to give you chills on a hot day," said one Whitewright resident as the procession passed by.
A quiet, yet strong sense of patriotism is woven into the tapestry of North Texas towns such as Whitewright. Out of the 49 graduates in Jake Chandler's class at Whitewright High School, half a dozen went into the armed services.
To the folks in Whitewright Jake Chandler was a son, a classmate, a teammate, a friend.
To guys like Audie Murphy, PFC Christian Jacob "Jake" Chandler was a real hero.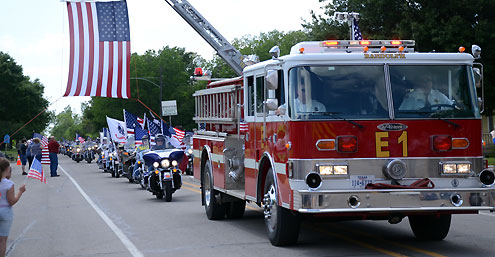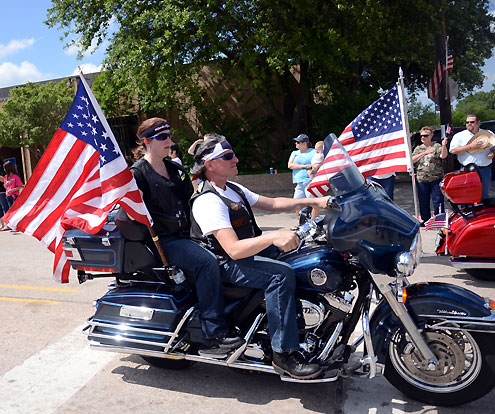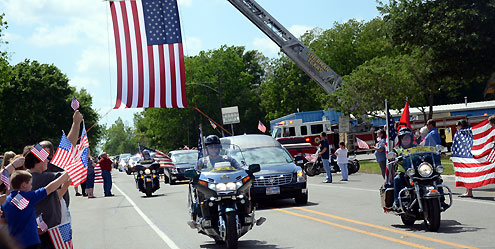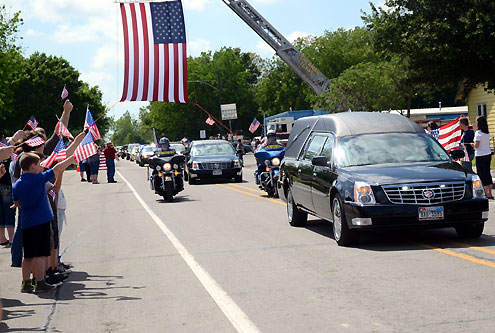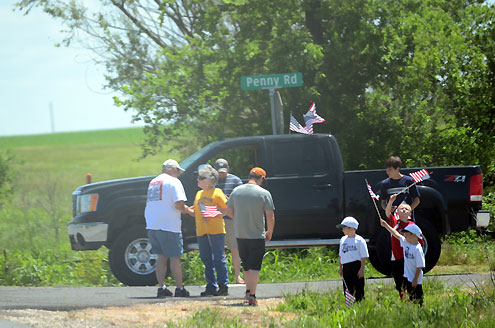 Patriots lined the procession route between Bells and Whitewright.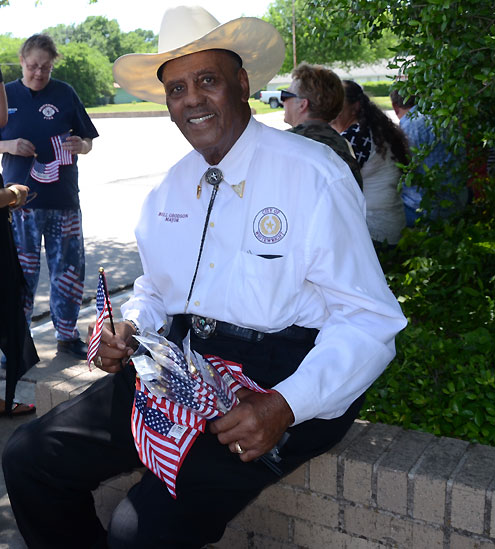 Whitewright Mayor Bill Goodson was downtown handing out flags.