Front Page
Kathrynís Texas Kitchen
May 11, 2014
I think I was Italian in some previous life.
Or at least part Italian.
Iíve always really loved the Italian flavors and all the pastas and sauces.
Unfortunately my husband doesnít much care for pasta.
He would rather have beans and tortillas.
Weíve learned to compromise though.
Instead of having Italian food for supper every night we have it once or twice a week.
Of course I might have it for lunch as well.
Donít get me wrong; I also love Mexican food. I just donít care for beans, rice, and tortillas for every meal. Never have and never will. However, thatís the food Frank grew up eating and he loves it, as does his older brother. Now giving me beans and cornbread which I grew up eating is another story, just not every day. Add some jalapenos and Iím a happy Texas lady. So, hereís a pasta recipe for those of you who like pasta for a meal. Add some fresh jalapenos for a kick.
Antipasto Pasta
Recipe adapted from Food & Wine, December 2012
Ingredients
12 oz fettuccine
ľ cup olive oil
2 oz chopped tin anchovies
4 minced garlic cloves
1 lb broccoli florets and shredded stems
ľ cup chopped pepperoncini peppers
Ĺ cup grated Parmigiano cheese
Other Items Needed
Measuring cups and spoons
Cutting board
Chefís knife
Large pot
Colander
Large skillet with lid
Wooden spoon
Potato masher
Instructions
Cook the fettuccine in the pot according to package directions. Drain, reserving 1 cup cooking water.
Add the oil to the skillet. Heat over medium-high heat. Add the anchovies and garlic. Sautť for 1 minute. Add the broccoli and cook 2 minutes. Add Ĺ cup reserved cooking water and cover. Cook 2 minutes. Coarsely mash. Add fettuccine, peppers, cheese, and Ĺ cup cooking water. Toss for 2 minutes and serve.
Next up from Kathrynís Texas Kitchen itís time to get on that backyard grill if you havenít already.
Until next timeÖ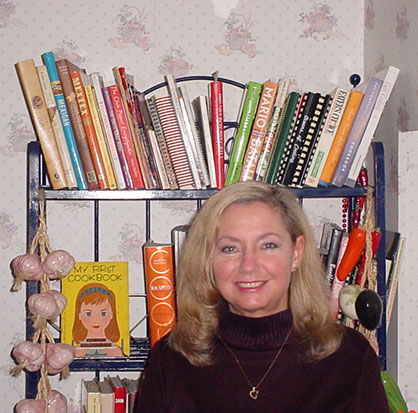 Bon appťtit!