Front Page
Festival food big part of Heritage Day Celebration in Bonham May 3
May 3, 2014
Bonham -- The sixth Heritage Day Celebration in historic downtown Bonham is shaping up to be the largest event in the celebration's history.
With pleasant weather forecast and temperatures warming into the mid-80s, this is a perfect opportunity to celebrate the heritage of one of the oldest towns in Texas.
Festival food is an important part of any family-friendly event and several vendors will be located around the Bonham Square, as well as at the Lone Star Garden Tractor Pulling Association's competition just west of the historic depot in Bonham, to make certain festival goers will have easy access to food and drinks.
Brookshire's of Bonham always has a popular booth and once again this year Kenny Moore and his crew from Brookshire's will be serving up tasty fajitas in downtown Bonham May 3.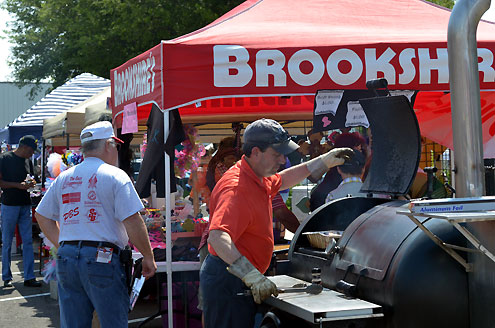 Texas Carts will serve up food at the square and then relocate a few blocks south to be ready for the Garden Tractor Pull at 3:00 p.m.
Righteous Ribs will be on the Bonham Square, along with, Pierre's Concession, a booth that specializes in beef, lamb and chicken gyros.
Tater Wagon, owned by Debbie Morris, is another crowd favorite, and the Tater Wagon will be on the Bonham Square.
Blue Ridge High School will also have a concession trailer serving food as a school fundraiser.